Turf wars: Sex workers clash over 'service' fee, foreigners stealing clients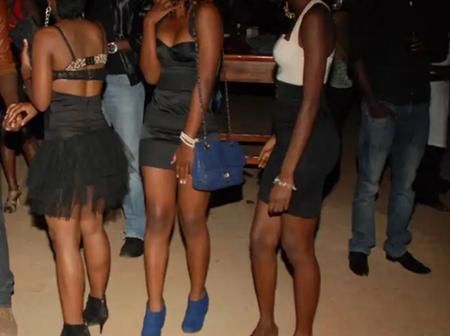 There was a fierce battle in the streets of Nanyuki town for a few nights last week after a section of sex workers attacked a rival group they claimed had interfered with their night business by offering services at cheaper prices.
The chaos reigned when the twilight girls- natives of the town- engaged their "migrant" competitors in running battles on Thursday night last week. They claimed their usual customers were shunning them and opting for those offering services at low prices of between Sh200 and Sh500.
Nanyuki is one town where the sex work business is deeply categorised. There are those who go to the high-end joints and middle-class bars, and hotels, and those loitering in streets looking for desperate men.
The town's 'veterans' started the fight after claiming that immigrants were having a business edge because they had reserved rooms in nearby lodges where clients are not required to pay for accommodation but for "service only."
Led by their leader Annie Wangui, the sex workers said they would not allow their rivals to take over the 'red light street' through unorthodox means.
The group claimed the intruders were from Meru and Isiolo.
"They should go back to the village where their friendly fees would be embraced with open arms," said Wangui.
Ms Jane Gakii said the demand for the 'new' girls was high, which didn't go down well with the 'natives'.
"We are not about to give up. We have ganged up to ensure our presence here is respected," said Gakii.
A local who witnessed the fight last Thursday night said it lasted for three hours.
"On Friday night, plain cloth police officers were seen making rounds in the town so many of the sex workers kept off the streets," said Peter Njuguna, a guard in the town said.