Mother seeks justice for two daughters defiled by worker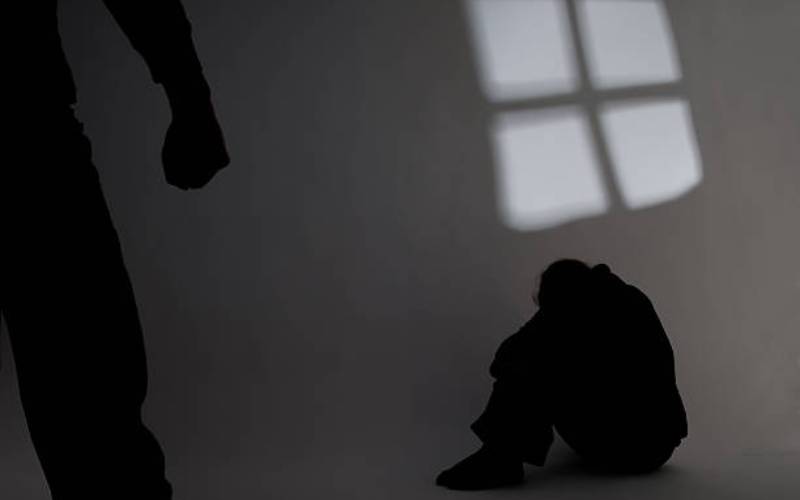 A family in Chonyi, Kilifi County, is demanding justice after two girls were defiled and infected with a sexually transmitted disease by a man they employed.
The sisters, aged 10 and 11 years, narrated how the 54-year-old 'uncle' defiled them on different occasions when their mother had left to run errands.
The 11-year-old said she was bathing when she heard him lock windows and doors. Later, she found him standing outside the bathroom.
"I found him at the door. He grabbed me and dragged me to a bed, removed my clothes and used them to cover my mouth then defiled me. I tried to scream and begged him to stop what but he threatened to kill me if I revealed what he had done," she said.
Her sister said she was defiled the same month but on two different occasions.
"At school, my fellow pupils found out about the ordeal and began laughing at me saying I am infected. I reported them to the teachers who punished them. Many never wanted to interact with me due to this," she said.
Their mother said the man, who was employed by the family, used to lure the girls with sweets.
Hospital check-up
She said she knew about the incident when one of the girls fell sick but did not open up until last week since they were threatened by the perpetrator.
"When I took them for checkup at the hospital, they were diagnosed with a sexually transmitted disease," she said.
The mother said the man defiled her daughters every time she went out on an errand.
"I thought they were in safe hands, only to realise he was taking advantage of my daughters," she said. She said the girls were defiled on two different occasions and lived in fear after the man threatened unspecified action.
"It's painful to me because even if they are treated, they will always live with the scars. I feel like crying," she said.
Speaking at the Gender-Based Violence Response Centre in Kilifi where she came for a medical report to obtain a P3 form, the woman said she reported the matter at Mwele Police Station in Chonyi.
She said the girls' performance in school had been on the decline since they have not undergone counselling after the incident.
"They have not been able to concentrate in class since their schoolmates know they were defiled. Their schoolmates laugh at them and they always cry saying they want to be transferred from the school," she said.
A nurse at the Kilifi County Referral Hospital's department of gender-based violence Sidi Samuel said many cases of gender-based violence in the county, especially among children, had been reported during the Covid -19 period.
"These cases have been rampant in the period of the pandemic. This morning, I attended to a two-year-old girl who was defiled and infected with genital warts," she said.