Four officers jailed over death of Briton Alexander Monson who died in custody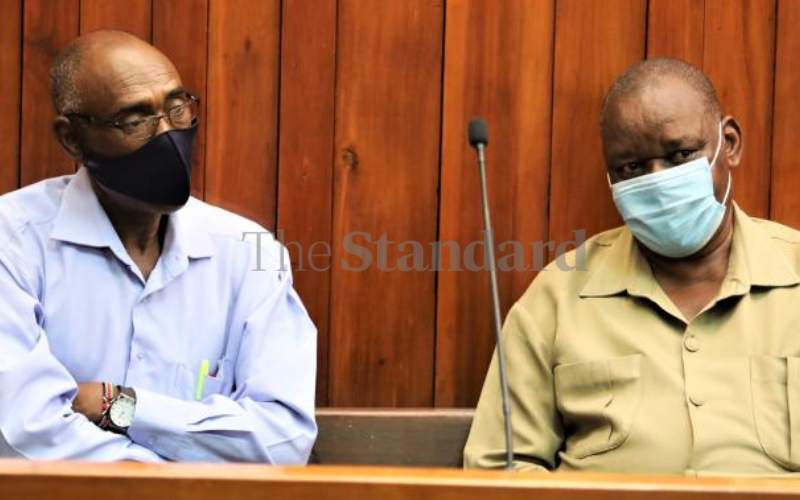 The High Court in Mombasa has sentenced four policemen to between four and 10 years in prison over the death of British aristocrat Alexander Monson in 2012.
Yesterday, Justice Eric Ogola found the four officers guilty of manslaughter for leaving Monson to die in their custody.
Retired Chief Inspector Charles Wang'ombe Munyiri, Sergeant Naftali Chege, John Pamba and Ishmael Baraka Buluma were found guilty of negligence.
The four denied that on May 19, 2012 at Diani Police Station in Kwale County they murdered Monson.
The court was unable to verify that they indeed inflicted the fatal injury to Monson who died hours after being taken to hospital.
Chege was sentenced to 15 years in jail with a suspension of five years while Munyiri got 12 years with a suspended sentence of six years.
Buluma was sentenced to nine years with a five-year suspended term while Pamba was sentenced to 12 years with a six years' suspension.
Pamba's sentence will commence next year in November because of his deteriorating health condition.
Justice Ogola found that the four officers failed to take Monson to the hospital when they realised he had developed complications.
"I have considered the sentiments of Lord Monson and Hillary, I agree there is a need to send a clear message to the police that their duty is to protect life rather than take it away," said Justice Ogola.
Police brutality
Monson's mother, Hillary Monson, expressed dissatisfaction with the sentencing and said many mothers in Kenya have lost their sons to police brutality.
"Alexander was my only son. I am dissatisfied with the sentence, I was hoping they get more years in jail. He was my only son whom I struggled to raise. A lot of mothers have lost their sons to police," said Hillary.
Lord Nicholas Monson said he was happy that the four officers had been convicted and they will serve as an example to police who have a tendency to apply excessive force on people they arrest.
He said the death of his only son was a devastation to the whole family and they have never been the same.
State prosecutor Alexander Muteti said the officers should have been convicted to between 25 and 30 years in jail to serve as a lesson and send a message to police officers who abuse their powers.