Samboja turns to foreign artists to drum up re-election bid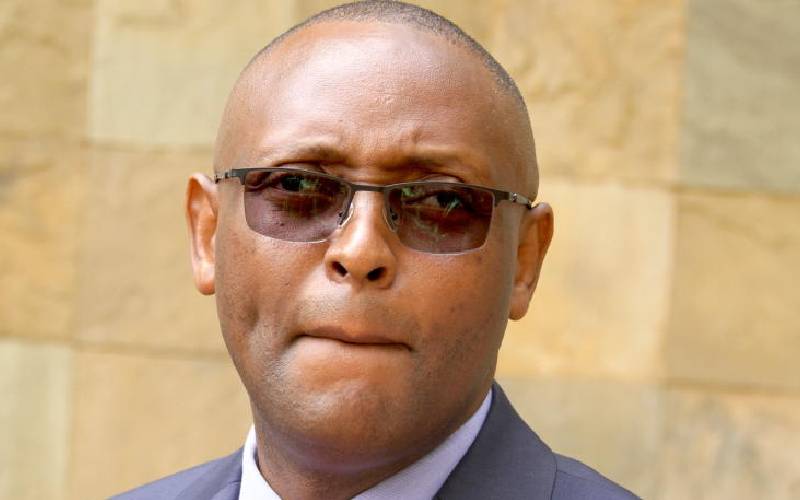 As the race for governorship gains momentum in Taita-Taveta County, Governor Granton Samboja has changed tack in his campaigns to recapture the seat.
The county boss is engaging local and foreign gospel singers including religious leaders to spice up his vote hunt activities, attracting huge crowds to listen to his development agenda.
A number of aspirants have declared their interest to unseat him including former governor John Mruttu. Mr Samboja has also roped in foreign artistes to reach out to voters.
Yesterday, he was accompanied by two renowned Tanzania gospel singers William Ilima and Nkone Upondo who entertained the public in Mwatate town.
The singers drummed up support for the governor's re-election bid, outlining his development track record where they likened him to former Tanzania President the late John Pombe Magufuli (Mchapa Kazi).
Samboja said the singers were his longtime friends and promised the locals that more of their colleagues from the neighbouring countries will visit in December.
Ilima said Kenyans have contributed a lot to the development of Tanzanian musicians.
"The governor who is ending his first term has done a lot in development. We are likening him to our former President the late Magufuli who did Tanzanians pride for a short period," the musician told the electrified crowd.
Upendo said the governor's political enemies will soon disintegrate. "The governor has donated motorcycles to local youth worth over Sh2 million to help transform their lives. Locals should re-elect him so as to complete his pending development projects," she said.
Samboja also rallied support for ODM leader Raila Odinga's presidential bid. The flamboyant governor urged the locals to back Raila owing to his contribution to national development, his unity call and partnership with President Uhuru Kenyatta.
"My presidential candidate is Raila Odinga. I have joined his political bandwagon because of his "Azimio la umoja whose objective is to bring all Kenyans together.The former premier has also tirelessly fought for this country and should be rewarded," said Samboja, who was elected on a Wiper party ticket in 2017.
The governor addressed a rally in Mwatate town after officially opening the Mwatate modern market constructed by the World Bank worth Sh50 million. The market will accommodate over 400 traders.
Samboja said Kenya had realised meaningful development in infrastructure, water and health among other sectors that drive the economy following the handshake between President Kenyatta and the ODM leader.
"I believe the person who can deliver and put Kenya to greater heights of development is Raila. We should all join hands with all Kenyans to support his presidential bid for the country to realise meaningful development," he said.
He also exuded confidence that he will defeat his rivals, citing his development achievements in health, water and education.
"My administration has established a cancer screening and eye clinic centres at the Moi County referral Hospital. With the help of the national government we have also put up a Sh38 million intensive care unit (ICU) centre with 160 bed capacity fitted with lifesaving machines at the Mwatate Sub County hospital besides implementing several water projects," he said.
He said the mega projects have never been implemented since independence. "I have delivered in almost all areas I had earlier promised residents during the campaigns. I have delivered on my manifesto and I am prepared to face my opponents," Samboja said.
Among the hopefuls who want to wrestle the governor from power include Mruttu, former Senator Dan Mwazo, Mwatate MP Andrew Mwadime and lawyer Stephen Mwakesi.
Others are media practitioner Patience Nyange, George Mwandembo and Norway based businesswoman Rachel Mwakazi Skjaerpe.
Mruttu, Mwazo and Mwakesi are allied to Deputy President William Ruto.