Taita Taveta family holds funeral without deceased's body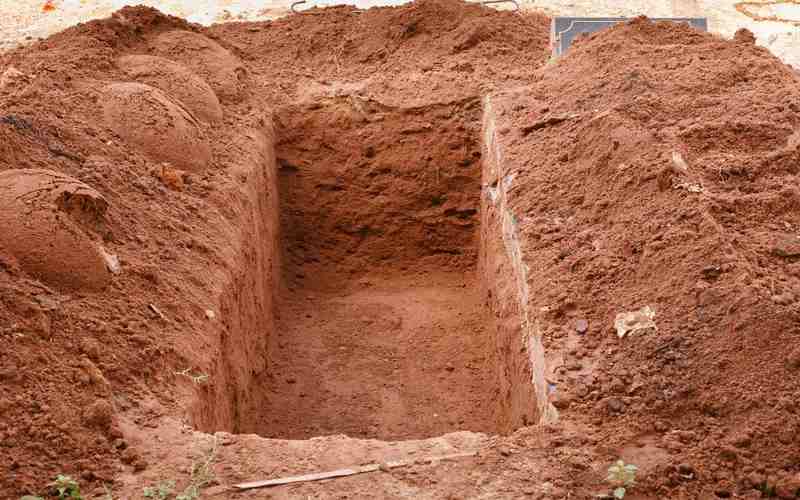 A family in Taita Taveta county on Saturday conducted a funeral without the body of the deceased.
Samuel Mnene, the deceased, had succumbed to Covid-19 complications at a hospital in Mombasa a week ago.
The burial of the former National Treasury accountant was scheduled for Saturday at California area in Taveta town.
But on the morning of the burial day, police officers issued a court order barring them from burying their kin on the one-acre plot.
"The two sides claim ownership of the plot and I hear both parties have ownership documents. If it is true, then this is double allocation," area police boss Gifinalis Baraza said.
According to Baraza, the Taveta subcounty police commander, the plaintiff obtained the court order in Taveta Law Courts on Friday evening, a day to the burial.
The court order obtained by Javan Mrabai, a Kilifi- based colleague of the deceased, was served to the family on Saturday morning, hours before the burial.
"I was shocked to learn that the court orders were issued in the evening. We issued the orders to the family at 7am on Saturday when they were about to start the funeral," Baraza added.
The bereaved family had finalized burial preparations when the court order was served. A grave had already been dug and all arrangements finalised.
Hundreds of mourners, including politicians, attended the funeral service even though Mnene's body was not at the venue.
One of the mourners said: "Deaths are difficult and where the body is not present, can be especially hard. Having a funeral service can help heal during the grieving process".
"To have a meaningful memorial service without a body can be done by honouring the deceased while allowing the friends and family to heal. Without a body, you need to have other ways to facilitate the healing process," they added.
On Friday evening, a fellow accountant moved to court to challenge the burial of Mnene on grounds he owned the piece of land.
The Standard observed that the late Mnene had put up a perimeter fence surrounding the plot, planted trees, installed electricity and drilled two boreholes on the plot.
Following the turn of events, the family had to quickly look for an alternative site to bury the remains of their kin.
The County Security Committee has recently decried rising cases of land conflicts involving private landowners and residents.
"Professional squatters are prospecting for land everywhere. They acquire land and later sell it claiming they are squatters," Taita Taveta county commissioner Rhodah Onyacha said.