Joho blames SGR and devolution hitch for stalled county projects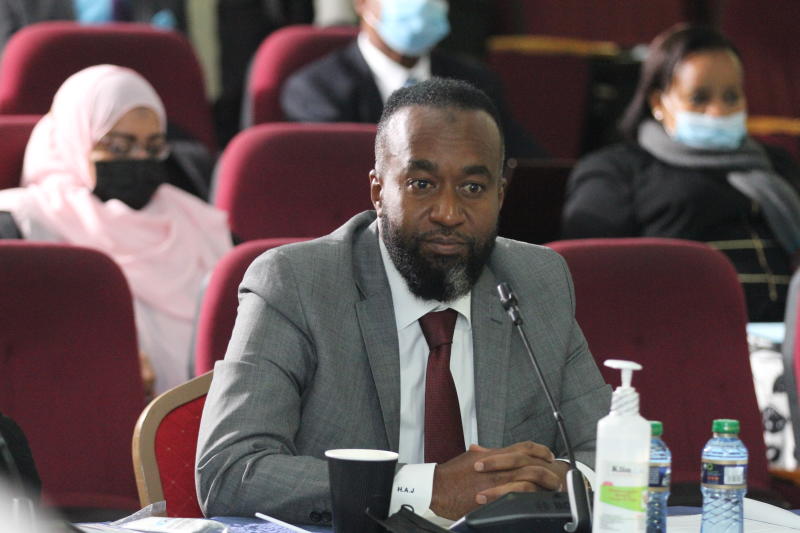 Mombasa County Government says it lost close to Sh2 billion in revenues since the Standard Gauge Railway (SGR) was operationalised in 2018.
The multi-billion shilling project, dubbed Madaraka Express, is President Uhuru Kenyatta's flag-ship, whose phase one to Nairobi cost Sh327 billion. The second phase to Naivasha cost Sh150 billion.
Mombasa Governor Hassan Joho told the Senate County Public Accounts and Investments Committee (CPAIC) that the SGR had led to a huge dip in revenue collection for the coastal county.
He was appearing before the committee to answer audit queries on the county projects and expenditure.
Among the stalled projects that Joho blamed on the SGR impact include a hospital and Early Childhood Development (ECD) infrastructure.
The county chief also took issue with the national government's decision to continue running Kenya Ferry Services, Kenya Ports Authority, Port Health and Kenya Medical Research Institute (Kemri), institutions that he said should be contributing county revenues.
County Finance Executive Committee Member Maryam Mbaruk further claimed that the SGR had adversely affected the logistics sector, a major revenue stream for the county.
"A number of ventures within the logistics sub-sector have actually closed shop. We have lost between Sh1 billion and Sh2 billion, and this is going to increase if no measures are taken to ensure the county benefits from the SGR," she said.
Other transporters were hit and scaled down operations, relocating to smaller offices within the Mombasa Central Business District.
According to an audit query, the Department of Education undertook to construct eight ECD classrooms in eight locations at a cost of Sh214,173,840. The contract, which had a duration of 32 weeks began in May 2014 and was to be completed in December 2015.
"However, only six ECDs had been completed while the remaining two were at various stages of completion at the time of audit in October 2019, a delay of four years," states the report.
The contract extension resulted into total price variation increase of Sh16,314,651, which could have been saved had the projects been completed on schedule.
"The county may not fully finance its Budget activities, which in turn may adversely affect delivery of goods and service to residents of Mombasa County," states the report.
Joho told the committee chaired by Migori Senator Ochilo Ayacko that in the 2014/2015 financial year, the county projected to collect more local revenue as it assumed that majority of government functions were to be devolved, including Kenya Ferry, Kenya Ports Authority, Port Health and Kemri.
"When these functions were not devolved, the county resolved to stagger the ECD projects because of their high capital injection as they included dining halls, first aid clinic and robotics. The remaining two ECDs are at 70 per cent and are expected to be completed in the current financial year," said the governor.
The county cited same reasons for its inability to complete five sub-county hospitals at Shika Adabu, Marimani, Mtongwe, Vikwatani and Chaani in the 2014/15 financial year.
The hospitals were to be completed by December 2015.
A physical verification of the projects in October, 2019 revealed that only three had been completed.