Body of Kilifi woman stolen from grave found dumped near river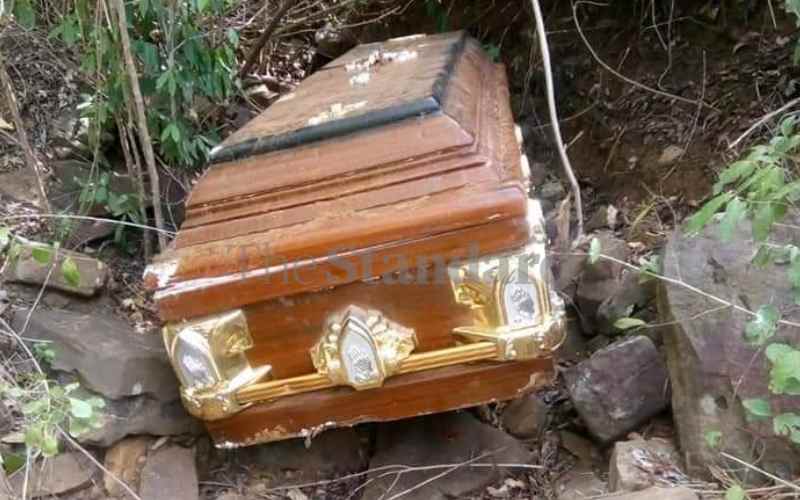 The body of a woman stolen from the grave at Birikani village in Mazeras, Kilifi County, last Monday has been found abandoned in a thicket near a seasonal river.
According to Daniel Lwambi Chiro, the widower of the late Fatma Mwero the body was discovered by a herdsboy who was looking after the goats.
Chiro said the boy informed them about an abandoned boy on June 13 as they conducted a service ahead of a mock burial with a banana trunk.
"I received the news while in church for the service to go and bury the banana trunk in the open grave where the body was stolen," said Chiro.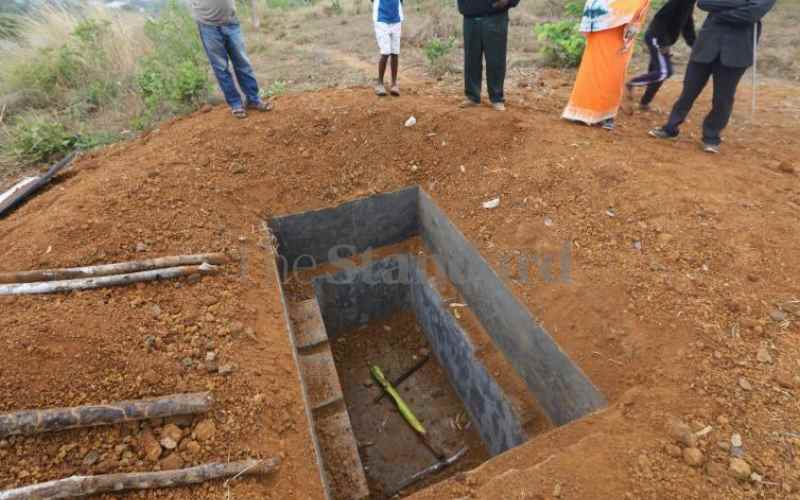 The body was however taken to Coast General Hospital mortuary by the police ahead of a reburial ceremony slated for Monday 14.
"We are planning to rebury the body on Monday after being removed from the mortuary in Mombasa. We will go straight to the burial site for a brief church service," said Chiro.
Rabai OCS Jackson Letapi said the body was taken to the mortuary, adding that investigations were underway to establish those who stole the body last week and their motive.
"Yes, the body was removed to Coast General Hospital mortuary for preservation," said Letapi.
Rabai police boss Fred Abuga said no arrest has been made but said officers from the Directorate of Criminal Investigations had taken up the matter.
"We do not have any information about who did this. What we know is that the family has been having a land dispute with a neighbour," said Abuga.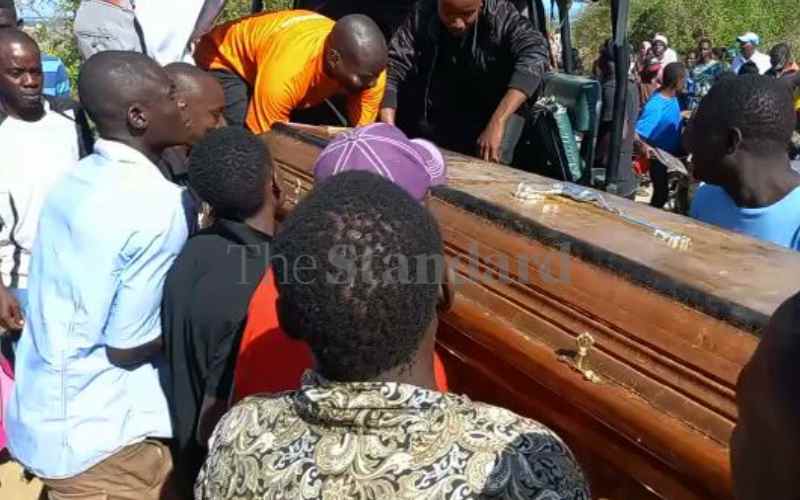 Chiro denied reports that there was a court order stopping the initial burial due to a protracted land dispute with a neighbour.
"There is no court order, and that is why we will rebury the body. We will use concrete to seal the grave," said Chiro.
Chiro on Wednesday expressed shock at the manner in which the body was removed from the grave and taken to an unknown place.
"This is where I kept my wife while waiting for her resurrection when Jesus will come but some people with ill intentions came and stole it," he told The Standard.
Standard visited the grave and found the cross and flowers which were on the grave thrown about three metres from fresh soil which had been removed from the grave.