Police unearth major syndicate that targets export containers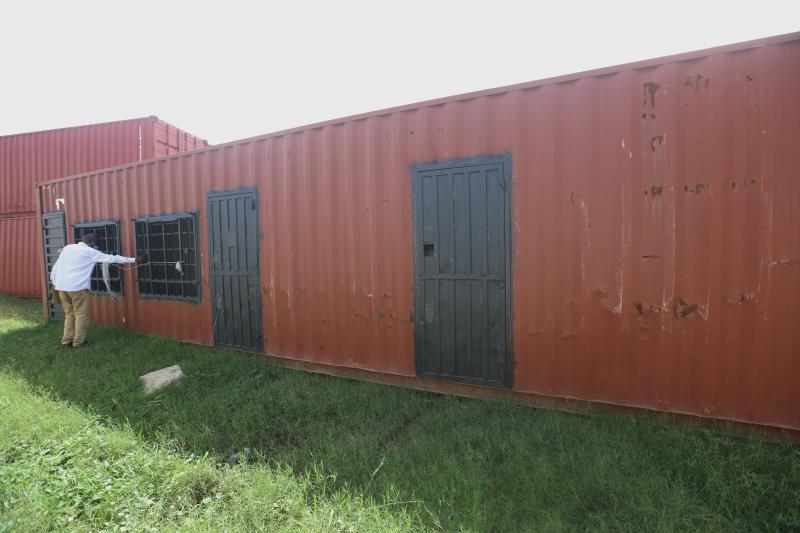 A syndicate involving theft of empty containers from Mombasa can be revealed today.
The stolen containers are then converted into shops and housing units that are sold across the country.
The cartel 'leases' the containers to allegedly stuff export goods but later sell them off, leaving shipping agents to count losses running into millions of shillings.
According to records in our possession, since January this year, one clearing and forwarding firm acting as an agent of a shipping line has lost 58 containers.
Multiple clearing and forwarding agents yesterday revealed that the cost of an empty container is at least Sh600,000. This means the agent has lost Sh34.8 million.
Eric Gitonga, the former Kenya International Freight and Warehousing Association chairman, Mombasa branch, said he has lost 44 empty containers.
In his letter dated May 31, this year to the Coast Regional Police Commander Paul Ndumbuki, Mr Gitonga said the 'lessee' claimed they were to use the containers to export hides and skins.
Gitonga, who is managing director of Keihin Maritime Services Limited, reported the dubious exporters disappeared with the containers. He said so far, 12 containers have been recovered but they were damaged. They are at Changamwe Police Station.
"We booked for them export containers so that they could stuff their goods but they instead took the containers and sold them to different customers. Luckily, we have recovered some of them although they are damaged, painted with red oxide to conceal identity and others cut into kiosks and living houses," Gitonga wrote.
"We were notified of 30 containers identified in Nyeri where the said containers were already welded together," he said, adding that the containers belong to APM container terminal. APM is a sister company of Maersk Shipping that has a yard at Mombasa's Jomvu.
Gitonga said the empty containers were picked from the terminal between January 19, 2021 and March 2021 to be loaded with hides and skins for export to Hong Kong, India and Germany.
A clearing and forwarding agent can stand surety or book an empty container on behalf of an exporter who later pays the container fees to the shipping line.
Yesterday, the police said some of the containers have been traced to Nyeri, Nairobi and Kiambu where some are being used by the county governments. Other containers were recovered from Mlolongo and Athi River, with operations to nab suspects being extended to Kiambu and Kisii counties.
Those who booked the containers before they were stolen said the cartels had claimed they were to load them with dry hides and skins at Lunga Lunga in Kwale County and Eldoret in Uasin Gishu County. They were collected from Container Freight Stations in Mombasa.
It is suspected that more than 100 empty containers have been stolen in Mombasa since January, this year.
Report by Patrick Beja, Weldon Kipkemoi and Joackim Bwana