Court throws out KPA petition on SGR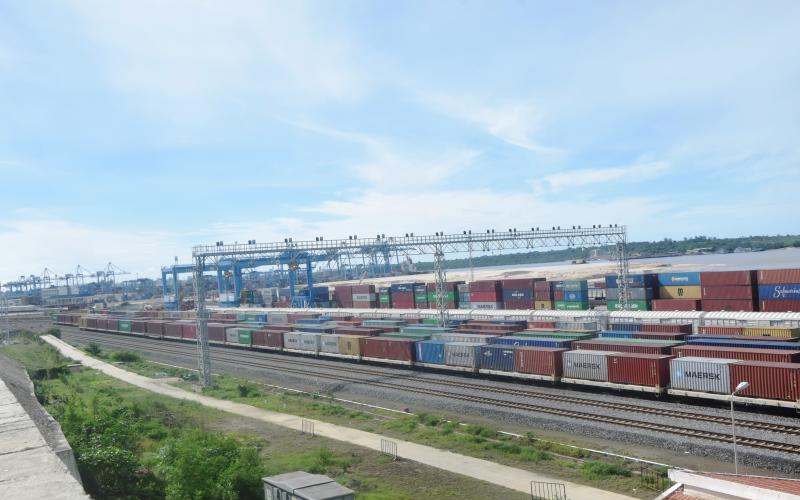 The High Court in Mombasa has declined to lift its orders to stop the Standard Gauge Railways (SGR) from enjoying the monopoly of transporting all containers from the port of Mombasa.
Kenya Ports Authority (KPA) had made an application to have the orders suspending SGR monopoly in haulage to Nairobi and Naivasha stayed pending an appeal.
In March 15, 2019, and August 3, 2019, KPA and Kenya Railway Corporation (KR) issued the directive that all the containers from the port should be carried on the SGR.
Truck owners umbrella body, the Kenya Transporters Union (KTU), and three Mombasa residents filed a petition to quash the arrangement.
In November 6, 2020, Justices Eric Ogola, Anthony Mrima, Joel Ngugi, Pauline Nyamweya and Lydia Ochode quashed the directives terming it as unconstitutional.
However, KPA through a notice of motion dated November 30, 2020, filed an application before the same judges seeking to stay the orders pending the hearing and determination of the application and filing of an appeal before the appellate court.
Yesterday, the judges dismissed KPA's stay application saying their hands were tied after they granted a functional stay of execution for 180 days. A functional stay temporarily suspended the orders.
The judges said KPA should move to the Court of Appeal if it wanted an extension of the stay orders or its variation.
"The directives by the KPA dated March 15, 2019, and August 3, 2019, were in violation of Articles 10 and 47 of the Constitution for want of public participation and for non-compliance with fair administrative procedures," the judges ruled.
In November 6, 2020, after the judges found the KPA and KR directive defective or unconstitutional, they temporarily suspended the execution of their own orders for 180 days.
Quashed directive
KPA senior lawyer Githu Muigai said the quashed directive operationalised not only the "Take or Pay Agreement" but also ensure efficient and effective operations at the port of Mombasa.
However, KTU lawyer Gikandi Ngibuini said the application by KPA is meant to punish and frustrate its members.
He said KPA was yet to file its appeal 70 days after the judgment was rendered.