Widow battles her children for Sh600m estate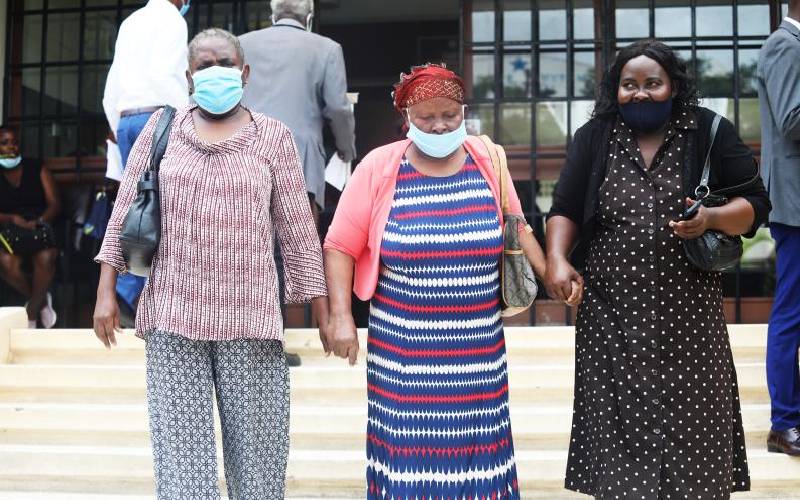 The widow of a Mombasa businessman has moved to court to stop the distribution of her husband's Sh600 million estate.
Katharina Walele, the widow of Gasper Walele Mwanguwa, wants the High Court to nullify a decision by a lower court that allowed the property to be distributed to her daughter Veronica Kalamba, son Julius Mndwariga and stepson John Ighacho.
Katharina is only entitled to a Sh10,000 monthly stipend according to Gasper's Will dated May 27, 2011.
Katharina wants the court to determine whether a widow can lose property she jointly acquired with her deceased husband or not.
On December 15, 2017, a lower court ruled that the Will was valid and dismissed Katharina's objection, saying she failed to convince the court it was a forgery.
Mombasa High Court Judge M Thande said Katharina failed to produce evidence to prove that the deceased did not make and sign the Will.
False claims
"While I appreciate the pain of the objector (Katharina), I find that nothing has been placed before me that would lead me to the conclusion that the deceased did not make and sign the Will produced in court," ruled Justice Thande.
Ighacho told the court that Gasper gave him and his siblings properties when he was still alive, and denied claims that he and his siblings colluded to prepare a false Will.
"Ighacho, a son of the deceased and stepson of the objector and one of the executors stated that when the deceased went to India for treatment, the family saw him off at the airport and he told them that if anything happened to him, his Will was with his lawyer Mohamed Khatib," said Thande.
The judge said the lawyer, an advocate of the High Court for 25 years, testified that the deceased was his client and he instructed him to prepare the Will.
Records show the deceased, a former councillor at the defunct Mombasa Municipal Council, owned a three-storey commercial building and other houses in Kwa Hola, Utange and Bokole areas of Majengo, Mombasa. He also owned a flat at Nyayo Highrise in Nairobi.
Katharina claimed the deceased also bought shares in various companies using money from a joint account they opened at Kenya Commercial Bank, Taveta Branch in the 1980s. She said she was married to Gasper for 54 years.