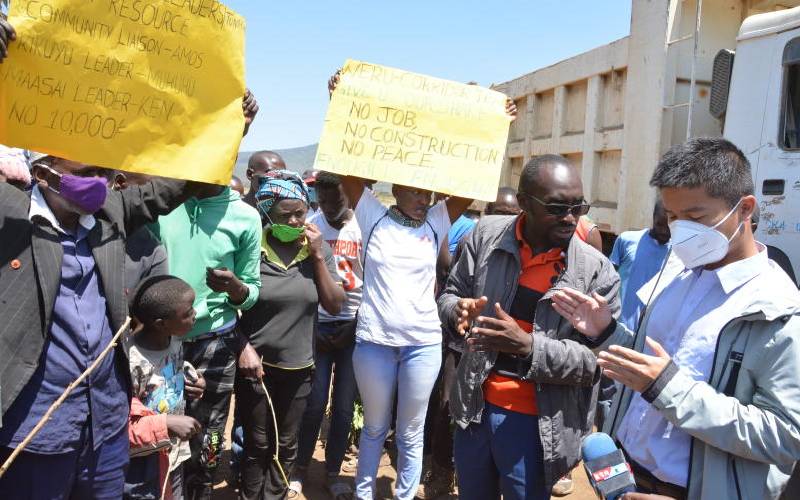 More than 100 families from Tsauni village in Kinango, Kwale County, have urged the government to help them reclaim the land they claim was grabbed by powerful individuals.
They accused the local administration and officials in the Ministry of Lands of colluding with some entities to take away their ancestral land where they have lived for more than 100 years.
They said graveyards, where they buried their kin several years ago, have been taken over and fenced off.
The families said rituals, involving slaughtering of animals, repairing graveyard structures and performing annual customs according to the Duruma culture to appease the spirits of the dead, have now been halted or scaled down as they cannot access the graveyards.
Read More
Their spokesperson Tsuma Mwadzegele said the dispute started in 1986 when their fathers gave refuge to some pastoralist families who had come from Eastern region.
Mwadzegele, 68, said the guests later ganged up with some powerful individuals and approached officials from the Ministry of Lands and local administration for protection.
He said in 2014, a public meeting was convened at Mbandu Primary School by security officials to discuss the land issue.
It was agreed in the meeting that adjudication be done on all the disputed parcels.
"A date was set and we were directed that adjudication officials and surveyors would survey and demarcate the land," said Mwadzegele.
He said when the demarcation was done, they realised they had been deprived of their land. Soon they began to see their land being fenced off.
"We took our protests to Lands offices but they told us they could not reverse the process," said Mwadzegele.
Kinango Deputy County Commissioner Peter Gichea acknowledged there were numerous land issues in the area but said his office was working with the relevant offices to solve them.
Gichea said even though he was not working in the sub-county when the meeting was held, he promised to meet the family and resolve the dispute.
"We have many problems with land issues in this area. I only reported here last year but kindly inform the complainants to come to my office so that I can follow up the matter," he told The Standard on the phone.
Mwadzegele said after the controversial demarcation, the aggrieved families tried to lodge a complaint at the Ministry of Lands, but officials told them to go and wait for title deeds. They then sought lawyers' intervention.
"We told them the adjudication process was done in favour of non-deserving people but the officers did not want to listen to us. Instead they chased us away," he said.
Kwale County Land Management Coordinator Kennedy Njenga promised to follow up the matter, saying the adjudication process was still ongoing in the area. "I will meet the complainants to hear their side of the story," he said.