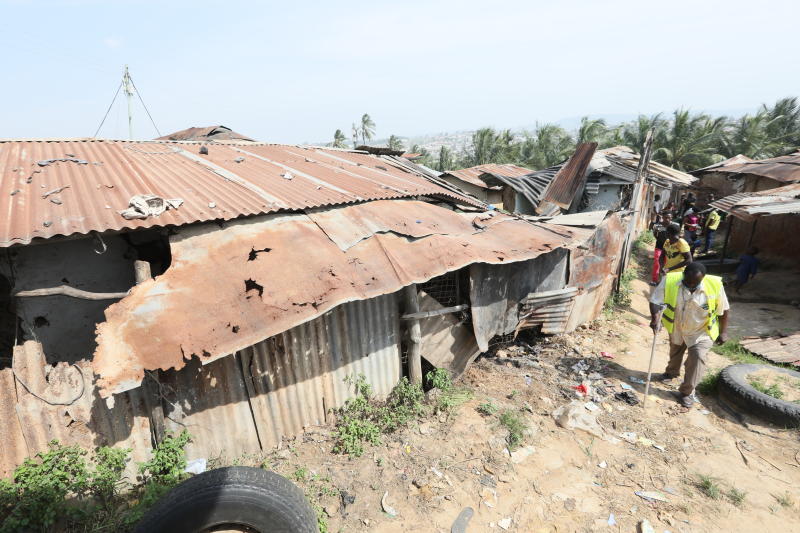 The State has appealed the Sh1.3 billion compensation recently awarded to Owino Uhuru slums residents who were adversely affected by lead poisoning occasioned by a lead smelting firm.
The Attorney General filed a notice of appeal seeking to challenge the Mombasa High Court's judgement that directed payment in damages worth Sh1.3 billion to over 3,000 residents from 580 households.
On July 16, Justice Ann Omollo of the Environment Court found the State liable for lead pollution and ordered it pays up Sh1.3 billion in compensation.
The residents, through Centre for Justice Governance and Environmental Action, filed a petition on August 20, 2015 demanding Sh2 billion as compensation for the damages caused to the residents' health and Sh1 billion for the cleanup of soil and water in the area.
However, in the notice of appeal filed by Emmanuel Makuto, the State is contesting the award by Lady Justice Omollo who found National Environment Management Authority (Nema), the Ministry of Health and two private firms liable for the lead pollution that left over 20 people dead and thousands ill with high levels of lead poison in their bodies.
In his application, the AG said the judge erred by apportioning the whole liability to the State yet it had taken the initiative to shut down the lead company.
Makuto said according to the international law on pollution, the polluter is the one supposed to pay the principal amount and shoulder the entire liability.
"The international law on pollution states that the polluter is the one to meet all the cleanup expenses and compensation. However, this principle was not applied in this case," said Makuto.
He said the lead company should shoulder the whole compensation award plus the cleanup costs and treating the residents.
In her judgement, Justice Omollo said Nema was expected to bare the greatest responsibility and would pay 40 per cent or Sh520 million of the compensation.
The State is also expected to clean up the area within four months failure to which it will pay a fine of Sh700 million.
A firm owned by former Nyali legislator Hezron Awiti will pay Sh65 million for the death, sickness, and damages caused by a lead-smelting factory in Jomvu, Mombasa.