Coast leaders push for regional governments created in BBI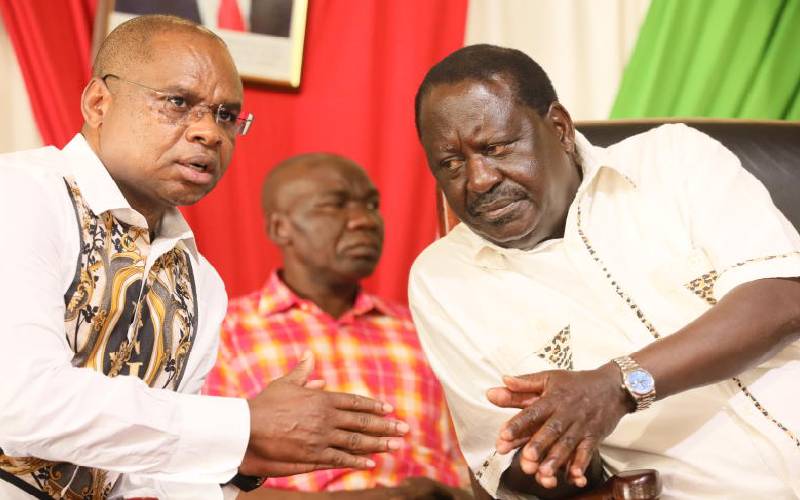 Coast region leaders have called for the creation of a federal system of governance which will see the establishment of regional governments in addition to the county government.
In a resolution read by Kilifi Governor Amason Kingi at Mama Ngina Waterfront in Mombasa during the Building Bridges Initiative (BBI) rally, the leaders said the regional governments will improve equal development in the country.
"On governance, a federal system should be established with 70 per cent of national revenue going to the regional and county governments," said Kingi.
The leaders have also proposed an Executive expanded with the creation of a powerful Prime Minister and two deputies to be included in BBI report.
"To ensure that all regions sit at the highest decision-making table, we propose an expansion of the Executive this in addition to Chief Justice, Attorney General, two speakers of the two Houses, the deputy President and the President should be shared among the regions," the statement read.
The leaders also called for the creation a Blue Economy ministry with a Cabinet Secretary from the region with structures and functions devolved to coast counties.
According to the report, the ministry will help improve the economy me of the region and improve the sector.
On land, the leaders want the national government to improve land ownership, titling, transfer and acquisition and management and productivity to ensure proper utilisation.
They want the government to buy land from absentee landlords and resettle affected coastal communities.
They also called the amendment of the law to revoke all grants held by absentee landlord
Leaders also called the full implementation of TJRC and Ndungu Land commission reports and regional land authority with quasi-judicial powers created at the Coast deal with the land question.
The leaders have also called for an economic stimulus package for tourism, agriculture, ports and value addition to create employment among the youth among other issues.
Download the BBI Judgement by all seven Judges - Civil Appeal No. E291 of 2021