Joho county runs without a cabinet and service board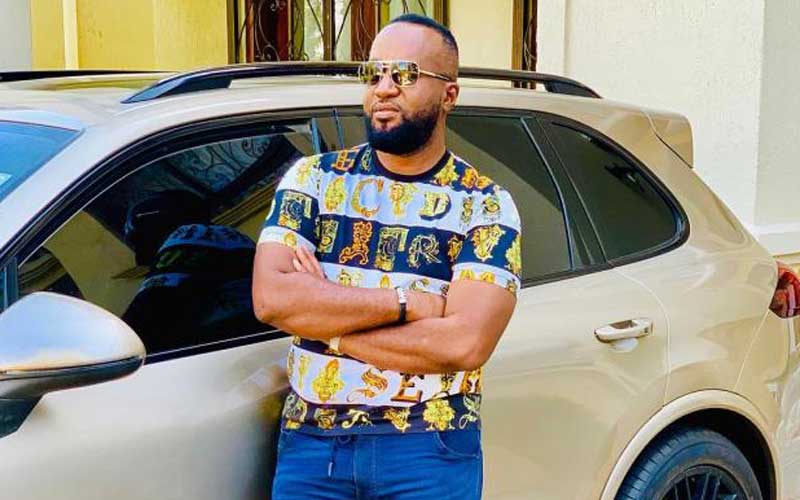 There is a growing indication that Mombasa County government will stay without a Cabinet until next month, sparking anxiety that key operations may collapse.
The anxiety has been heightened by reports that Governor Ali Hassan Joho wants to reappoint County Executive Committee members by bypassing the Assembly.
A source told the Sunday Standard that Joho has asked four former CEC to resume work, sparking dissent from the County Assembly, which feels they should be vetted again because it has been two months since they left office.
"We have received a legal opinion that although they were vetted when they were first appointed, they must be vetted again because they have been out of office for two months since their contracts ended," said an official who requested anonymity.
It is unclear why Joho has not named his Cabinet, and why Joho has appeared in his office sparingly, for most of his second term. He operates from his private residence in Malindi and flies in a helicopter to Mombasa when need arises.
The official from the county legislature feels that there would be no need to vet these four afresh had Joho reappointed them immediately their contracts ended on November 12 last year.
And to compound matters, the tenure of all but three Chief County Officers (CCOs) will also end on January 31 before the County Assembly resumes.
Even if the Assembly resumes in February or earlier via a special sitting, it will first have to create a Public Service Board that is charged with vetting and approving the CCOs.
The Assembly was already on recess when names of nominees to the board were forwarded to it in December. When we spoke to officials of the Assembly, they were categorical they will resume in February.
Mombasa has not had a Public Service Board since the term of the last one ended in 2018.
Also, 350 council inspectorate workers were asked to leave office at the expiry of their contracts. They have not been replaced because of lack of a board.
Yesterday, we established that the County Assembly has not received any list of nominees to the Cabinet yet and even if that happens it is on recess until February 11.
However, County Assembly Clerk Salim Juma said he received at least five names of members of the board during the recess that started on December 6 last year.
"The County Assembly has not received any nominees for CECs. We only have nominees for positions in the service board, which came during the recess. We hope to vet the nominees after the recess in February," Juma said.
The statement was confirmed by County Secretary Dennis Lewa, who said some nominees for the service board have been forwarded to the County Assembly and were awaiting vetting.
"I am not aware of any nominations for positions of CECs but I can confirm that some names have been sent to the County Assembly for members of the county public service board," he said.
Members of County Assembly (MCAs) said they were concerned about the delay in appointment of CECs but noted it was upto the governor to exercise his mandate.
"We are not aware of any nominations for CECs from the governor but we know it is his mandate to appoint them. We will vet the nominees once he brings the names to the house in February," said Charles Kitula, the Frere Town MCA.
Kipevu MCA Faith Mwende said although they expected immediate replacement of CECs whose terms expired on November 12 last year, they respect the prerogative of the governor to make his choice without interference.
"We want the governor to exercise his mandate to appoint CECs and any other officers without undue pressure. Our mandate is to vet the nominees," she said.
It is feared Joho's administration could be headed for crisis as contracts for all CCOs are set to expire at the end of this month.
Last month, Deputy Governor William Kingi said the CCOs were hired on a five-year contract that must be evaluated at the end of two years and those who fail to meet targets dropped. But we established the CCOs were on two-year contracts.
He said the recent hiring of the County Secretary meant that all operations of all the departments were being supervised closely.
"We are going to evaluate performance of CCOs, those who have performed are likely to be retained. Mechanisms have been put in place to ensure smooth operations," Dr Kingi said.
Civil society organisations have urged the governor to move with speed and fill the CEC and CCO positions to avoid a situation similar to Nairobi County's, where there has been no deputy.
Mombasa Lawyer Yusuf Abubakar said although there was no time limit for the governor to appoint senior officials, he should do so in reasonable time to ensure proper service delivery to the people.
"It amounts to violation of the Constitution if the governor fails to fill positions in time. It can be grounds for impeachment by MCAs," he said.
Haki Africa Executive Director Khalid Hussein said keeping key positions vacant for long should not be encouraged.
"As Haki Africa, we are calling on the governor to move with speed and appoint all CECs," he said.
Muslim for Human Rights Director Khalifa Khalef yesterday said the governor should hasten the appointment process so that county operations run smoothly.
"The governor knew the expiry date for the CECs and should have initiated the selection process in time to ensure there is no vacuum," he said.
The outgoing Cabinet team comprised Deputy Governor William Kingi, who holds the education docket, Maryam Mbaruk (finance), Hazel Koitaba (health), Godfrey Nato (environment) and Munywoki Kyalo (youth and sports).
Others are Fatma Awale (water), Seth Odongo (devolution), Fawz Rashid (trade and tourism), Taufiq Balala (transport), Edward Nyale (lands) and Hassan Mwamtoa of agriculture and fisheries. Those that the governor crossed over with from his first term are Koitaba, Awale and Balala.