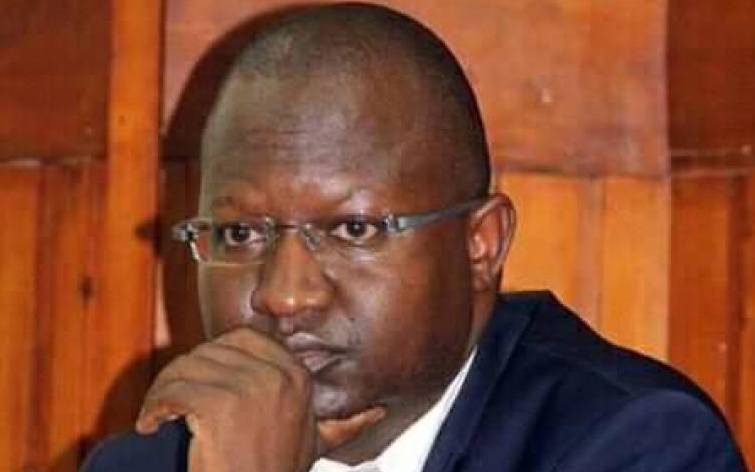 The Director of Public Prosecution (DPP) has lost a bid to charge a Mombasa magistrate over the loss of narcotics worth Sh30 million in September this year.
Besides quashing the prosecution Justice Reuben Nyakundi ordered the DPP and Director of Criminal Investigation to pay Sh2 million damages for violating the rights of Mombasa Principal Magistrate Edgar Kagoni (above).
Justice Nyakundi described the purported charges as "misplaced" and ordered respondents to pay the magistrate Sh2 million as damages for infringing on his rights.
Following his dramatic arrest and detention at the Port Police Station in Mombasa on September 6, this year Kagoni was hauled to a court at the Jomo Kenyatta International Airport.
On September 9, Justice Nyakundi suspended the intended trial to enable Kagoni's lawyers and the Kenya Magistrates and Judges Association to challenge the DPP's actions on constitutional grounds.
Defense lawyers Nelson Havi and Elisha Ongoya argued that the law indemnified judges and magistrates from criminal and civil action for acts done in performance of their judicial functions.
Kagoni was arrested for the manner in which he handled the exhibits in the trial of Tanzanian Hussein Masoud Eid Bakari. Significantly Kagoni had jailed Hussein to 30 years and fined him Sh90 million on June 12 this year after finding him guilty of heroin possession.
Yesterday, the judge ruled that it was disingenuous for the DPP and DCI to prosecute the magistrate for performing his judicial functions especially because the narcotics vanished after Kagoni had concluded the trial.