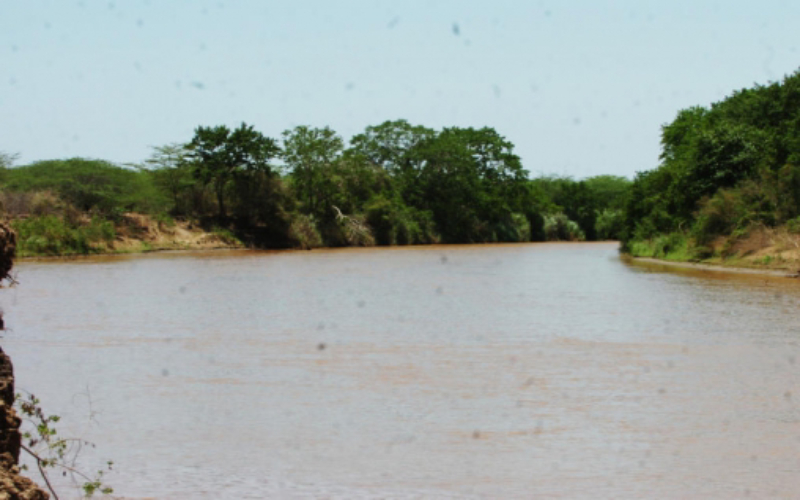 Bodies of two sisters who drowned while fetching water at a water point in Bondeni village, Tana River County were recovered yesterday after being found floating near the shore of the flooded River Tana.
The two identified as Malika Ramadan, 13 and Samata Ramadan, 10 were pupils at Maweni Primary School in Ndura location.
They reportedly fell in the crocodile-infested river after the water point they were standing on to draw water collapsed.
Tana River County Police Commander Fred Ochieng' said that the bodies were retrieved from the river after two days since the incident occurred.
Mr. Ochieng' said that they held a combined search with the villagers and fortunately they sighted the bodies some metres away from where the sisters were believed to have drowned.
"We had a joint effort with local divers who assisted with canoes to trace them," he said
The area chief Bahola Godhana revealed that the duo was to be buried immediately in accordance with Islamic faith.
Following the incident, leaders including the Tana River County Commissioner Mr. Oningoi Ole Sosio appealed to the parents not to let their children near the river banks saying that the water level has increased tremendously following heavy downpour in recent weeks.