Kwale female cop, husband charged with drug trafficking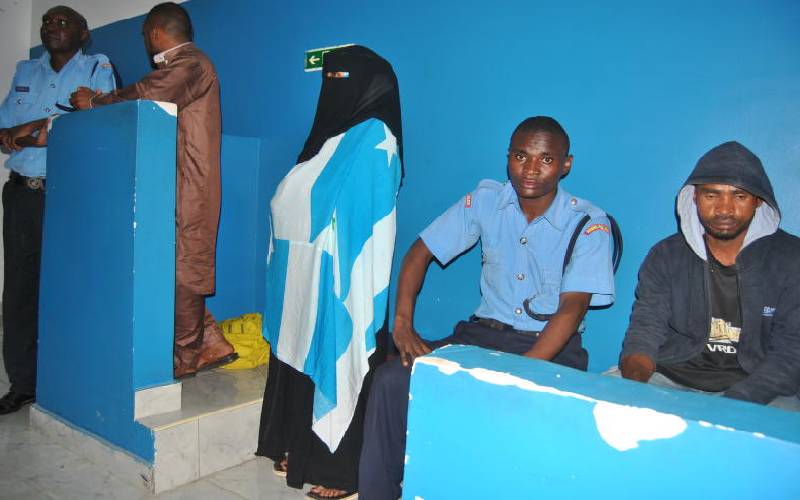 A policewoman and her husband were yesterday charged with storing heroin worth Sh805,000 in a rented room in Kwale County.
Hamdi Yussuf Maalim Ibrahim (right) and her husband, Said Mohamed Abdalla, were charged in a Mombasa court last evening.
The two are accused of trafficking in 268.5 grammes of heroin on August 23, 2019, at Diani.
They denied the charges.
The prosecution opposed their bond application, arguing the two were likely to interfere with ongoing investigations if freed pending trial.
The court directed that the two be detained for nine days pending determination of their bond application.
"The accused are to be remanded in prison until September 4 when the court will rule on their bond," said Resident Magistrate Ritta Amwai.
State prosecutor Rosemary Nandi told the magistrate that if released, the two could continue with drug trafficking.
She said the police were investigating an international narcotic syndicate and would wish the two to remain in custody until the case is concluded.
"We oppose the release of the two on bond since the second accused is a police officer and she is likely to interfere with investigations that extend to other countries," said the prosecutor.