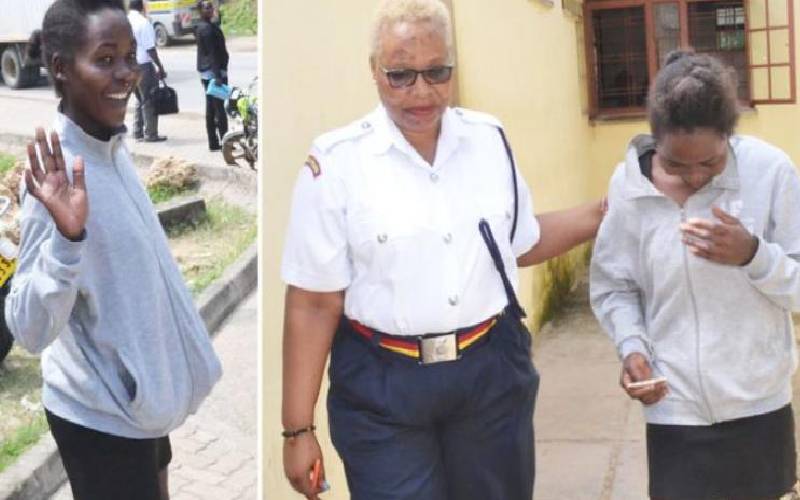 A court has conducted an harambee to settle the debt of a woman who stole weaves worth Sh1,140.
Karyn Chelagat from Kilifi said she stole the weaves because she wanted to look as beautiful as other women.
She told Resident Magistrate David Odhiambo she is poor and could not afford the weave.
Amid sobs, Chelagat was accused of stealing from a supermarket in Mtwapa on Sunday.
Read More
"I stole the weaves from the supermarket because I wanted to look beautiful like other women I see around. I had gone to the supermarket to buy one but upon looking at the price tag, I was disappointed to find it was too expensive," she said.
"So I decided to steal it."
She added that poverty has stopped her from grooming herself and 'looking beautiful'.
"When I came to town I saw women sporting good hair and wearing quality make-up. I wanted to be like them."
Odhiambo decided against convicting her and instead requested the court to contribute the Sh1,140.
"I request that the lawyers present in court and anyone willing to contribute at least Sh100 to compensate the supermarket and help raise some funds to help this woman."
Lawyer William Bosire gave out Sh2,000 to settle Chelagat's debt and keep her from staying in jail for two years or paying a Sh50,000 fine.
Odhiambo also directed the investigating officer to return the stolen weaves to the supermarket and hand over the Sh2,000 to Chelagat for food and the debt.