KeNHA to put up a bridge at the Coast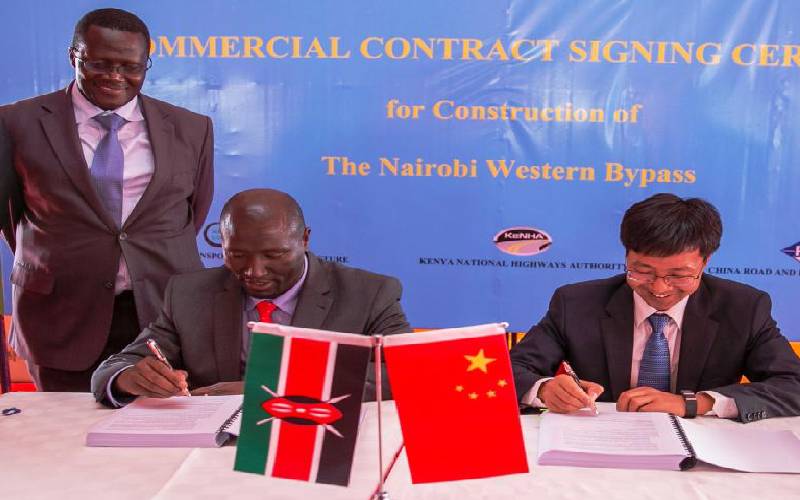 Kenya National Highway Authority (KeNHA) will build a bridge across Makupa causeway to ensure water flows freely through the creek, KeNHA Director for Highway Planning Samuel Omer has said.
Construction is set to begin in one year.
Speaking during a workshop for Judiciary staff yesterday in Mombasa, Mr Omer said the 200-metre Makupa causeway bridge will be similar to the one in Mbita, Homa Bay County, that has allowed the flow of water and aided fishing.
"We have a similar bridge in Mbita where fishermen and the local community have reported increased fish," Omer said.
According to Omer, the Makupa causeway was built by the British colonial government to connect Mombasa island to the mainland.
Over the years, it has been criticised by marine experts for interfering with natural oceanic waves, free flow of aqueous oxygen and damage to fish breeding grounds, besides causing pollution.
He also revealed that the construction of Likoni bridge and another bridge at Dongo Kundu, will start at the same time as the Makupa one.
"The Likoni gateway bridge will be about 1.6 kilometres long and will be very high so that ships going to the port of Mombasa can pass under it," Omer explained.
He said already KeNHA has identified a contractor to build the Dongo Kundu bridge while another contractor was already on site to build the southern section of the road.
KeNHA was holding the workshop to sensitise the participants - who included three high court judges and several magistrates - about the East African Community Vehicle Load Control Act, 2016.
KeNHA hoped the judges will help contain overloading by vehicles on the highways.
Kenya Magistrates and Judges Association coast chapter president justice Njoki Mwangi said members of the judiciary were keen to attend the forum, since they will now be more enlightened on vehicle load control issues