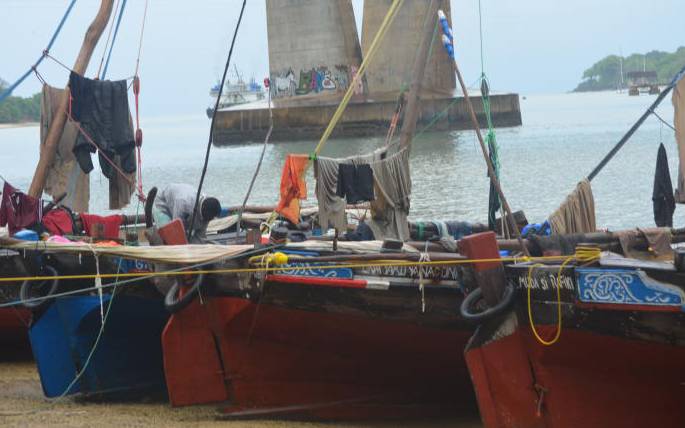 More than 100 fishermen from Tanzania were yesterday rescued after their distressed boats drifted into Kenyan waters off the coast at Kilifi.
In a press briefing at the Kilifi Fisheries office, Kenya Coast Guard Service (KCGS) Lieutenant Commander Glenn Majanga said the 108 fishermen were on board 23 boats.
Mr Majanga said the government has launched investigations into how the fishermen found their way into Kenya's territorial waters.
"All the fishermen claim to have been fishing in Tanzanian waters when the weather conditions worsened, visibility became poor and they could not navigate their course, drifting away until they saw the Mombasa Cement mast and managed to sail towards it," he said.
The fishermen were extremely fatigued and two of them had to be rushed to Kilifi County Referral Hospital for treatment. They were treated and discharged.
"They remained isolated at the shore till the coast guard and Kenya Fisheries Service (KEFS) arrived," said Majanga.
"Pemba fishermen are some of the most experienced sailors in the region.
"They are familiar with sea conditions having been a culturally adept community to fishing.
"But they need authority to fish in the Kenyan waters," he said.
From the 23 boats, 12 were found in Kilifi with 54 people on board. One boat was found in Wesa with five people on board while three boats were found in Watamu with 14 people.
Other boats were found in Ngomeni, Mtwapa, Malindi, Uyombo and Maungu with five fishermen each.
Kenya Red Cross and locals donated food stuffs to the fishermen.