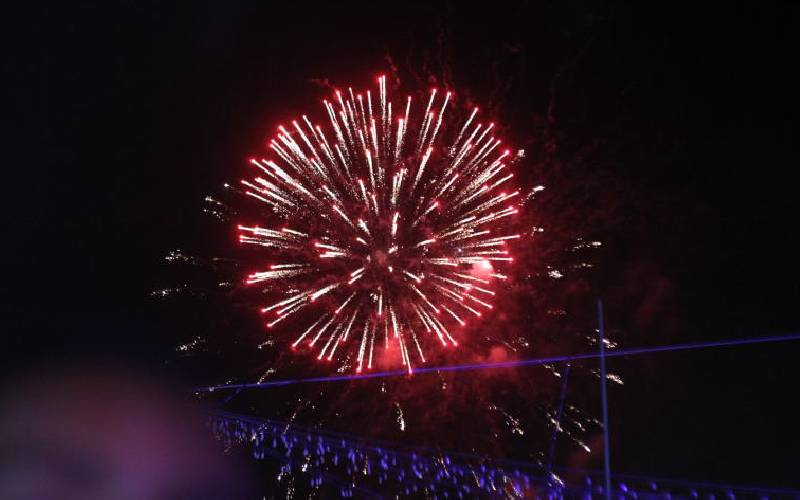 Property of unknown value was on Sunday burnt down at Leopard Beach hotel in Diani, Kwale County, after a fire razed down six blocks.
This is one of the only three five star hotels at the Coast.
The fire that started at the five star hotel, burnt several rooms before spreading to the Governors cottages in the neighbourhood. It is alleged that a senior government official who was in the hotel when the fire broke out was evacuated to safety.
The fire is said to have been caused by fireworks, according to witnesses.
Kwale police commander Tom Mboya Odero confirmed that the fire started at around 10.00pm and spread to the neighboring Governors cottages where it burnt down three servants' quarters.
"Nothing was salvaged from the fire, the hotel management and the guests who had booked in lost their personal properties and documents and due to so much wind the fire spread to governors' cottage, where it razed servant quarters," said Odero.
The commander said no casualties or fatalities were reported in the incident. Guests were evacuated to safety after the fire breakout.
"The neighboring hotels responded first and we thank them for that, about 200 guests were evacuated and offered accommodation at those hotels, those whose room were not affected by the fire remained at Leopard, "he said.
Kwale fire brigades, inspectorate, police officers and hotel management succeeded to put out the fire.
"We have not established how much could have been lost in the inferno, while acknowledging the issue of fireworks police have launched an investigations to establish whether indeed it was fireworks or something else at the moment everything is calm on the ground, "he said.
Caretaker at Governor Cottages said there was an Asian wedding at the hotel and they were throwing fireworks as part of celebrations but at 10pm they caught the makuti thatched roof of the hotel and the fire broke out.
"There was too much wind and within no time we saw fire coming towards our side, it caught our roofs and all our belongings were burnt down we were unable to save anything," said Katana.