Lead killed my wife and daughter, man says in court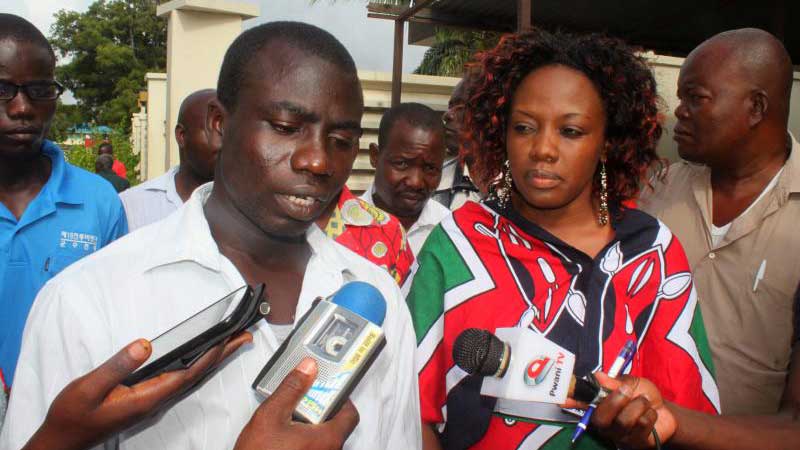 The High Court yesterday heard how a man lost his wife and daughter to lead poisoning suspected to come from a factory next to Owino Uhuru slums.
Residents of the informal settlement that hosts over 3,000 residents have sued the State, county and a number of agencies for compensation, arguing that official negligence exposed them to unhealthy amounts of lead from a defunct battery smelting factory.
Yesterday, Jackson Wanyama, a former employee of the factory, told the court that his wife, Lynette Wanyama, had the highest levels of lead among all the villagers tested before she died in 2015.
Mr Wanyama told Justice Anne Omollo that his wife came into contact with the toxic metal from washing the overalls he wore to work.
He said smoke and water discharged from the factory also contributed to his wife's and daughter, Pauline Odhiambo's death.
"Lynette was tested and found to have 238.2 milligrams per decimal of lead in her body, the highest in the village," he said.
Seeking orders
Through the Centre for Justice, Governance and Environmental Action, the villagers filed the petition in the High Court in 2016 seeking intervention after relevant bodies failed to address their plight.
Wanyama and other villagers are now seeking orders for compensation of more than Sh2 billion and treatment for those who developed respiratory complications and other illnesses due to pollution from the factory.
The petitioners claim that since the factory commenced operations in 2006, there had been more than 20 deaths linked to lead poisoning.
Wanyama said he could not afford to take his wife and daughter for advanced medical treatment after the tests.
He blamed the National Environment Management Authority for allowing the factory to operate next to the slum.
Also testifying yesterday was Stephen Okello Omondi who lost his son, Samuel Omondi, to lead poisoning. Mr Omondi told the judge that he and his wife were also sick.
"I blame all the relevant bodies we have sued in this case of negligence," said Omondi.
The Attorney General, the ministries of Water, Environment and Health, the county government, the Export Processing Zone Authority, Metal Refinery EPZ Ltd, and Penguin Paper and Book Company, have denied involvement.