Police gun down most wanted terrorist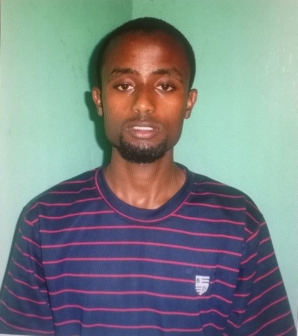 Anti-terror police have shot dead wanted terrorist Hussein Said Omar in Bamburi, Mombasa. He was one of the Al Shabaab terrorists behind the Mpeketoni attack that claimed lives of more than 60 people in June 2014.
Hussein Said Omar also known as Babli was a most wanted terror suspects who had been on the run since 2015. He engaged security personnel in a shootout from his hideout in Bamburi before he was overpowered by the anti-terror police who ambushed him following a tip off from the public.
He was the logistician for Al Shabaab militia operating in Boni Forest. He was also behind the killing of innocent Kenyans in Mwalei, Pandanguo and Milihoi. Babli is brother to another terrorist Ahmed, also known as Dogo who is still on the run.
Babli came to lime light in 2013 where he was involved in facilitating a group of French Foreign fighters as they were running away from Al Shabaab. He later on took up a bigger role in facilitation when his brother Dogo left for Somalia and sent a cell of fighters back in late 2014. He has been involved in various circles of financers who supported local harakat and his brother's needs in Somalia.
He then joined up with Ismael Shosi at the Majengo House raided in January, 2016 and later Junda residence of Salim Hanjaury aka Mario.
He is reported to have recruited several youth to join Al Shabaab and possibly ISIS. He was known for his role as a facilitator and recruiter. He shared audiovisual material on radical teachings to local sheikhs and recruiters.