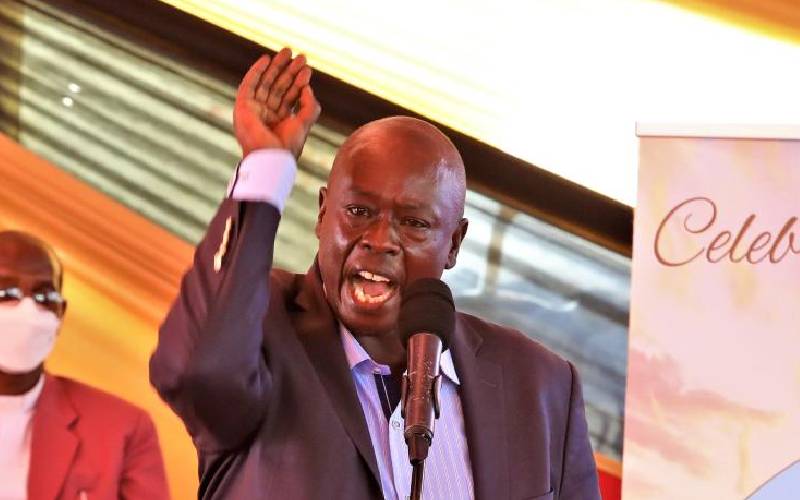 Mathira MP Rigathi Gachagua has no proof Sh200 million in his bank accounts was legitimately sourced, Asset Recovery Agency (ARA) said in court.
The agency, in its closing submissions before Anti Corruption Court, argued that although Rigathi (pictured) filed a reply in court, he does not explain any legitimate source of the money.
ARA said although the MP was not charged with money laundering, the money it wants to be forfeited is proceeds of crime.
The agency argued that the lawmaker did not attempt to link the contested money to loans he claimed to have acquired or guaranteed.
"The respondent did not explain any legitimate origin and source of the funds. The respondent's supplementary affidavits do not explain any legitimate source of the funds in issue and there is no linkage between the alleged loans acquired or guaranteed and the funds in issue," said ARA.
According to ARA, Gachagua's three personal accounts conducted a series of suspicious debit transactions amounting to Sh7.3 billion and a total credit of Sh12.5 billion between 2013 and 2020 which they believe are proceeds of crime.
However, Rigathi claims he is being pursued over allegations of illicit wealth because of his support for Deputy President William Ruto.
The MP argued he would have explained to the agency the source of the money in his three accounts at Rafiki Micro Finance Bank, but the agency went after him believing he was amassing illicit wealth.
The agency claims the MP is involved in a complex money-laundering scheme but the lawmaker says his money is clean.
"Before money is laundered, it must be dirty, it must be proceeds of crime. How can monies whose source is fully documented in the government records for work contracted and done be reasonably suspected to be dirty so as to require laundering?" the MP's response reads in part.