Hyenas kill second person in Kiambu in less than 24 hours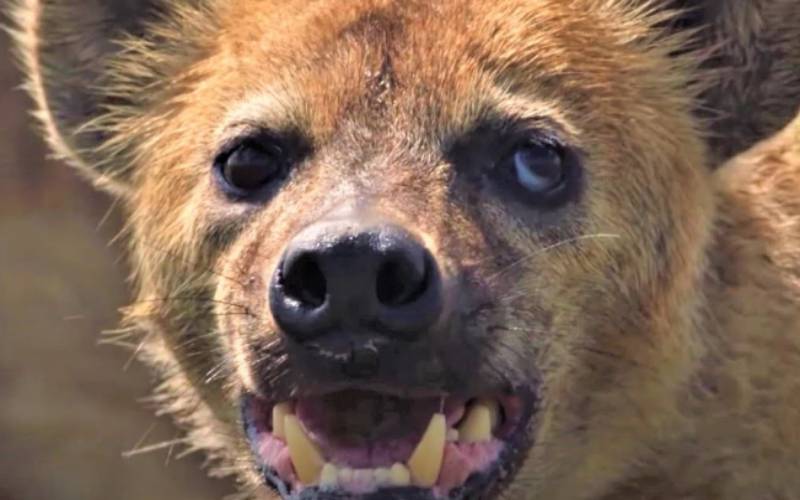 In less than 24 hours, hyenas have killed a second person in Kiambu County.
The latest incident occurred at Makongeni area in Thika West Sub-County on Monday night.
The Directorate of Criminal Investigations (DCI) said on Twitter that Kenya Wildlife Service (KWS) officers recovered human remains, including skull and bones, from the scene – a farm near Kandara Investment Scheme.
The owner of the farm, where the human remains were found, said he stumbled upon bloodstained clothes before spotting the body parts a few metres away.
He, thereafter, filed a report at Makongeni Police Station.
The KWS confirmed that hyena footprints were spotted where the victim's remains were found.
In the first incident that occurred at 5am on Monday, December 27, hyenas killed a 29-year-old man at Witethie area in Juja, Kiambu County.
The man was walking to Kamuthi from Komu quarry, when he was attacked by the wild animals.
The DCI said "about 20 hyenas" mauled the victim.
Consequently, the DCI urged Witethie residents to be watchful as the stray hyenas roamed the neighbourhood.
The agency said a multi-unit team – drawn from the DCI, police service and the KWS – has been assembled to track down the hyenas before they cause more harm.
Bodies of the two victims of hyena attacks were moved to a Thika morgue, police said.