Firms still battling for Sh3b land since 1977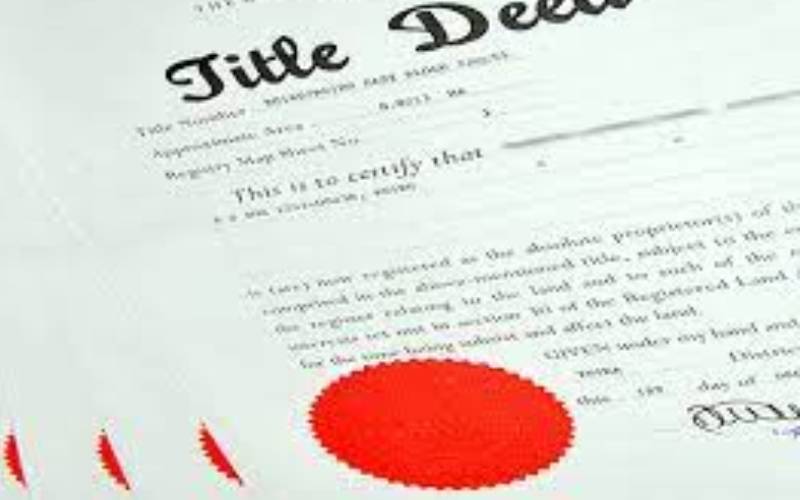 The National Land Commission has put on hold its ruling on a protracted dispute over a Sh3 billion land in Kiambu County.
NLC Chairperson Gershom Otachi said the move comes in the wake of a new twist in which a splinter group wrote to the commission claiming to be the bona fide owners of the property.
"A letter signed by Ng'ang'a Ndung'u advocate on behalf of Gitamaiyu Trading Co Ltd was addressed to us asking the commission to "refrain from purporting to adjudicate" a petition by a rival group going by the same name," stated Otachi.
"Any attempt to review the titles herein and to deliver any ruling on it will be against the law. We have instructions to request you to refrain from any acts that may be construed as scrutiny and/or review of the titles until pending court cases are determined," reads the letter dated September 24.
Two land buying firms; Gitamaiyu Trading Company Ltd and Mugumo Nyakinyua Ltd, have been claiming ownership of the posh 512-acre property off the Kiambu-Kamiti road dating back to 1977.
Otachi said the initial hearing of the petition by members of Gitamaiyu Trading Company Ltd on September 20 had requested for an alternative dispute resolution, but representatives of Mugumo Nyakinyua failed to appear.
The commissioners noted that since 2018 when the previous commission headed by Mohamed Swazuri issued summons for a mediation, the other party has failed to appear and only members of Gitamaiyu Trading have been attending.
Advocate Waweru Kiragu for Gitamaiyu Trading said justice must prevail for the more than 600 members, most of them elderly men and women whom he argued have been denied access to their property for more than four decades.
The land commission has been investigating the legality of titles for the land parcel following a complaint by Gitamaiyu Trading, which claims to have bought the property from the initial owners Fanros Farm Ltd in 1977.
A letter by the then Kiambu NLC coordinator Belinda Akello dated April 16, 2018, stated that investigations had revealed Mugumo Nyakinyua acquired the land in an irregular manner and ordered that the two protagonists undergo a process of mediation aimed at reaching an amicable solution.
"Members of Gitamaiyu Trading have maintained that after the purchase and transfer of the land on February 26, 1977, some powerful politicians and civil servants later developed an interest in the property and sought to purchase it through Mugumo Nyakinyua Ltd," the letter reads. The complainants, the NLC official wrote, were thereafter evicted from the land despite having produced evidence of payment, sale agreement and land control board forms executed by Fanros Ltd, the initial owners of the property.