Produce our son dead or alive, Meru leaders tell State over Mwenda Mbijjiwe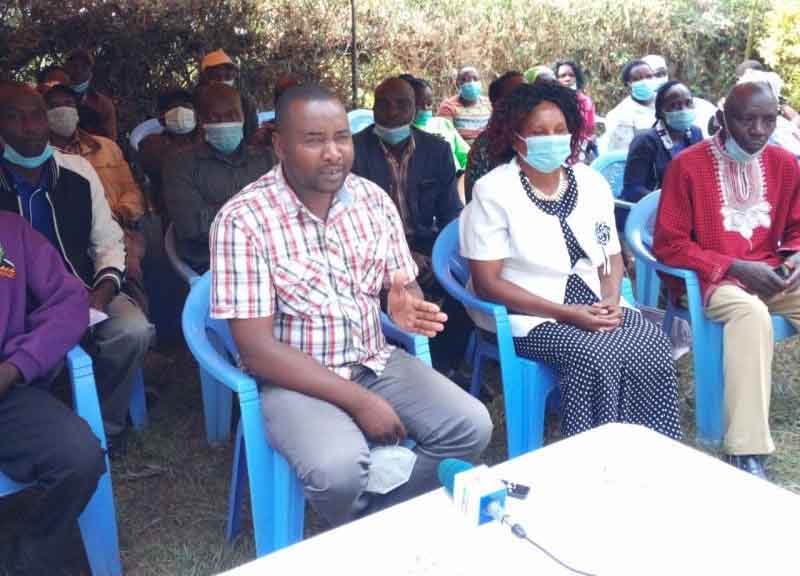 The family and friends of a missing man have given security agencies 10 days to produce him dead or alive.
Security consultant Mwenda Mbijjiwe went missing on June 12 and leaders from his home town in Meru County say the community has become impatient over delays by the Kenya Police Service to find him.
Led by Meru MCAs George Kimathi and Robert Kinyua, the leaders said they will embark on continuous protests to because the government has failed to give them any updates on the search efforts.
"We have been having a peaceful demonstration but the community is growing frustrated and people have decided to block roads to express their displeasure," said Timau Ward's Kimathi at the home of Mbijjiwe's parents at Sirimon in Buuri sub-County in Meru.
The MCAs appealed to President Uhuru Kenyatta, Deputy President William Ruto and Directorate of Criminal Investigations boss George Kinoti, to intervene.
"It is over a month since our son went missing and we have not been told the status of the investigations. We need the DCI to update us," Kimathi said.
He said residents were angered by the national government's silence, and appealed to political leaders in Meru to take up the issue.
"Mbijjiwe's mobile phone and the the vehicle he had were recovered but there is no information on his whereabouts.
"We are going to march to the county commissioner and regional commissioner's offices to demand answers," he said.
Lawrence Mwiti, a student leader at Kenyatta University, said as youth in the area who had depended on Mbijjiwe for mentorship, they are worried over his safety.
"We are losing faith with the investigating agencies, because we have no news on the status of investigations. We demand answers and are giving the government 10 days, otherwise we will mobilise entire Buuri to protest," Mwiti said.
Steve Ringera, a friend of Mbijjiwe, said there was no way a renowned security consultant can just disappear and the government fails to unravel the truth.
"We do not know if he is dead or alive, and his mother is hurting. We have a right to know because we pay for government services through our taxes.
"We feel neglected especially when I see his mother crying and no one is helping her to find him," Ringera said.