Nyeri tycoon, Stephen Wang'ondu, who allegedly killed son over insurance money dies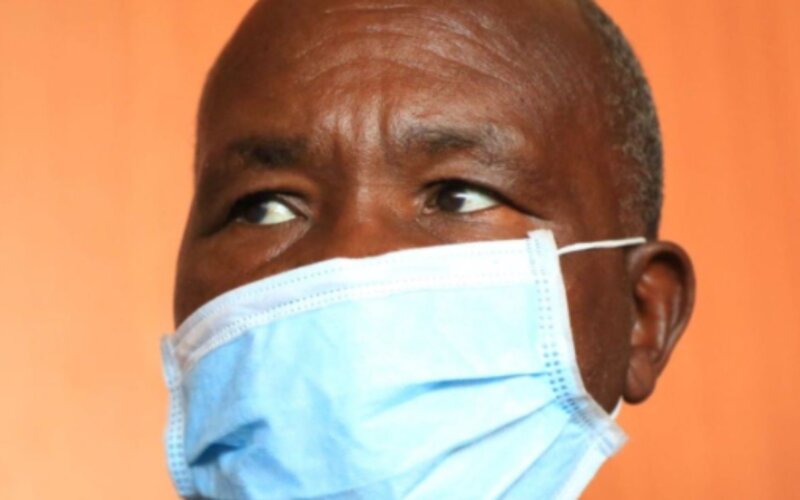 Stephen Wang'ondu, the 74-year-old tycoon from Nyeri accused of killing his son on January 1, 2021, has died.
Wang'ondu died at the Outspan Hospital in Nyeri, where he had been admitted to a day after securing release from custody on Sh1 million bond, a member of his family told The Standard.
It is reported he died of Covid-19 complications. The Standard is, however, yet to ascertain the exact cause of his death.
Wang'ondu, who has been in custody since February 24, is accused of murdering his son, Daniel Mwangi Wang'ondu, so that he could claim insurance compensation.
On February 25, DCI detectives began investigations into the allegation – that Wang'ondu killed Mwangi to receive the said-compensation.
Wang'ondu was said to have started processing compensation claims from an insurance company a few days after the burial of his son on January 6.
Detectives were also investigating Wang'ondu's decision to move in with his son's estranged wife. It was alleged the suspect (now deceased) was eyeing his daughter-in-law.
The murder investigation triggered police interest in the death of Wang'ondu's other son in 1995, after which he was allegedly paid huge sums of money by an insurance company.
Emmanuel Thuita Wang'ondu, 18, then a Form Three student at Kiaganja Secondary School in Nyeri County, was alleged to have drowned in one of the dams in Wang'ondu's expansive farm.
A few days after Thuita's demise, Wang'ondu reportedly lodged a compensation claim with an insurance firm with which he had insured members of his family and property.
It was believed Wang'ondu attempted, for a second time in his life, to receive insurance money over Mwangi's death.
On January 18, 2021, he began processing insurance claim following Mwangi's death. That was barely 12 days after Mwangi had been buried.
Mwangi, 32, was killed on January 1 by unknown persons outside his Mweiga house in Nyeri as he returned from a New Year's Eve party.
Mwangi, a businessman in the agribusiness sector, had left his car outside his gate and jumped over the fence to open the gate from inside, but the attackers, believed to have been hiding in a bush near the house, followed him into the compound.
The aggressors, thereafter, stabbed him multiple times. His body was found later that night. Nothing was taken from Mwangi or his car.
Authorities were also investigating claims that Wang'ondu paid the killers Sh160,000 to eliminate his son.