Court stops removal of Nyandarua speaker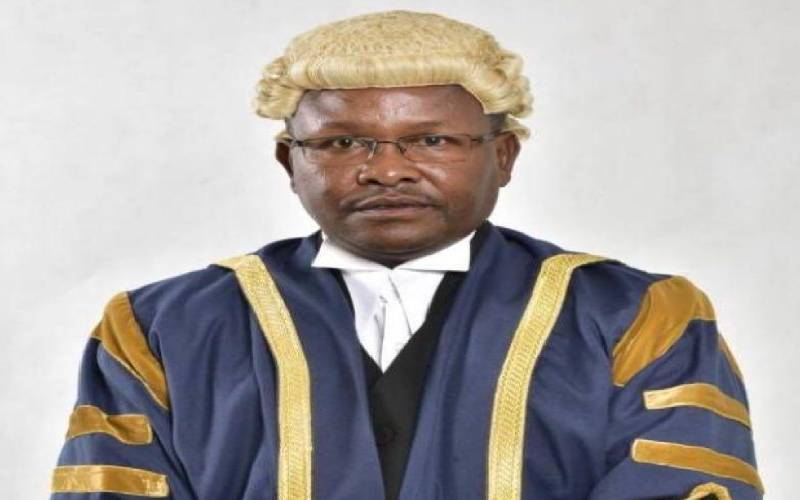 The Nakuru High Court has temporarily stopped the removal of Wahome Ndegwa as Speaker of the County Assembly of Nyandarua.
Justice Hillary Chemitei extended Justice Joel Ngugi's orders of January 26 that stayed Wahome's impeachment, noting that Ngugi had issued extensive orders over the same matter.
The file was placed before Chemitei yesterday as Ngugi was away.
"It is necessary to maintain the status quo in regards to orders of January 26. Justice Ngugi's orders must be followed through unless the court is persuaded otherwise," ruled Chemitei.
She stopped the execution of impeachment pending the hearing and determination of the case before Ngugi.
Restrained respondents
"The court hereby restrained the respondents (county assembly) and other government bodies from de-gazetting the applicant (Wahome) as speaker of Nyandarua County Assembly," ruled Chemitei.
He directed the parties to seek directions from Ngugi as directed under the January 26 orders.
Chemitei ruled on the application by Wahome dated January 11, 2021, challenging his impeachment.
Wahome said the MCAs did not follow the proper procedure of impeaching a speaker, noting that a court had stayed his impeachment.
He was impeached on February 10 for the second time after 26 MCAs supported the motion.
He was reinstated by Ngugi early this year after his first impeachment in December last year. He was accused of gross misconduct, misuse of office and nepotism.
The assembly noted that the speaker had failed to explain how more than Sh500 million meant for the construction of county assembly offices had been spent, and yet it was not complete.
The case will be mentioned on February 22 for further direction.