Nyahururu firm gets nod to assemble tuk tuks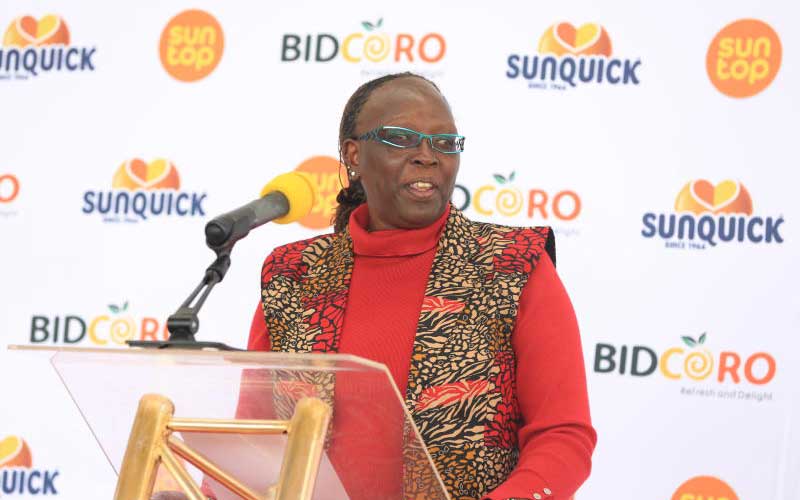 The government has given a Nyahururu-based company the nod to assemble locally made tuk tuks.
Trade and Industry Cabinet Secretary Betty Maina (pictured) said Saagak Technology will soon be issued with a licence.
Last month, Kenya Bureau of Standards approved the standards of automobiles at the firm. Once given the licence, the company will be exempted from paying income duty on imported parts.
After touring the premises at the weekend, the CS said she was happy with the progress and will direct that a licence be issued to the company.
"This is the way to go for our local innovators. We will head back to the office and see the way forward. For sure, the company deserves a licence as one of the local vehicle assemblers," she said.
The company is one of the local firms being funded by the Laikipia Innovators programme, which is under the Trade Department.
Maina has reassured innovators of government's commitment to support and boost their ventures. The CS said there were a variety of government entities that work together to harness the processes involved and also in marketing their products.
She also challenged county governments to partner and support young innovators, saying such a move will help in creating job opportunities.
"Laikipia is one of the counties that supports local innovators. That is why we have come to tour this firm. Let other counties emulate Laikipia," she said.
She noted the country has a wide range of opportunities and that there was need to capitalise on them. Speaking at the same function, Laikipia Governor Ndiritu Muriithi said his administration supported such innovators so that the country could utilise products from her own manufacturers.
"We offer training support to the innovators as well as fund them. We also market their products," he said.
He, however, challenged the State to reduce the red tape that hinders innovation growth, among them patenting and registration. He cited a case in which the State was yet to issue registration number plates to innovations such as the BJ-50 tuk tuk.
Saagak Technology Chief Operating Officer Wallace Kariuki echoed the sentiments, saying such hindrances would discourage young innovators.