MCAs pass motion to compel Waiguru to release title to Kemri land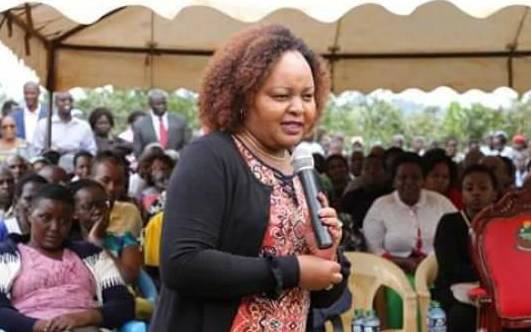 MCAs in Kirinyaga want Governor Anne Waiguru (pictured) to release the title deed of a 100-acre land to Kenya Medical Research Institute (Kemri) or face impeachment.
The ward reps yesterday passed a motion compelling the governor to release the title to enable Kemri to kick off a Sh15 billion project.
The motion was moved by Majority Leader Kamau Murango and supported unanimously by all MCAs during a special sitting.
The ward reps said they will take measures to ensure Waiguru respects the wishes of residents who, they said, are keen to see the project take off. The project will see Kemri set up a level five hospital, university, medical supplies factory and medical research centre in Mwea Constituency, all valued at Sh15 billion.
Interior PS Karanja Kibicho had, in late January, accused the governor of trying to sabotage the proposed project.
But Waiguru said she only wanted to ensure the interests of residents were taken care of. Among other things, she had demanded that at least 30 per cent of manual and non-technical jobs be given to residents when the project starts.
And yesterday, Waiguru, who spoke at Kerugoya Medical Complex that is under construction, said the motion was needless as the county had already signed an MoU to facilitate implementation of the project.
"The action by the MCAs is pointless. Since the president visited Kirinyaga, talks have been ongoing with the national government and the final draft of the MoU was signed on Monday. We plan to hold a ceremony soon to unveil the MoU," she said.
Murango accused the governor of failing to release the title deed even after President Uhuru Kenyatta directed that she does so immediately when he visited the county on February 1.
"The MoU cannot be the reason the project should be stopped. It's unfair to stop the project that will benefit Kirinyaga and the entire country," he said.
Tebere MCA Gurdison Muchina termed reasons advanced by the government to stop the project as mere excuses that should not be entertained.
The MCAs further claimed the county government had sponsored someone to challenge the project in court.
The project failed to start in January 2016 as had been planned because of the dispute.
Waiguru had said the government would only surrender the land if Kemri signs the MoU.