Sh30b Mt Kenya road network to start in New Year, says CS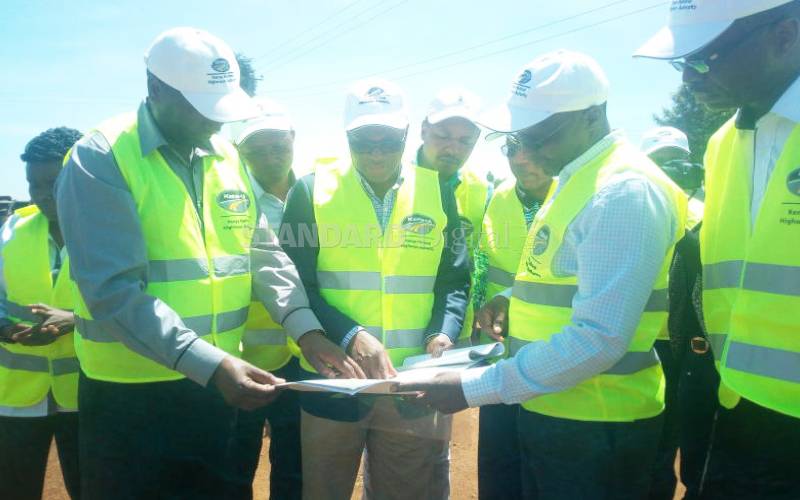 Construction of the Mau Mau Road that will connect four counties in Central Kenya and provide a new artery into the city will start next month.
The 150-kilometre road will start at Gataka in Githunguri, Kiambu County, and end at Njengu in Nyeri where it will join the Nyeri-Nyahururu road.
The road will pass through 69 market centres in upper tea growing regions of Nyeri, Muranga and Kiambu, with a branch through the Aberdare Forest from Murang'a. It will connect to Nyandarua at Njabini in Kinangop.
On Friday, Transport and Infrastructure Cabinet Secretary James Macharia said the Sh30 billion project will be done in four phases, with a two-year completion period.
During an inspection of roads ahead of construction, Mr Macharia said the ministry had chosen to have the project handled by four contractors – two for the stretch in Kiambu and one each on Murang'a and Nyeri sections.
"President Uhuru Kenyatta has pledged that before his term ends, Mau Mau Road will be done in honour of freedom fighters who made huge sacrifices for the liberation of this country," he said.
The project will cover 540 kilometers, according to ministry officials.
More than 80 feeder roads will be upgraded as they lead to the main highway that will snake its way through picturesque ridges in the four counties.
The new road follows the network opened by colonialists in the 1950s to venture nearer to the Aberdare Forest, a major arena in the freedom struggle. Locals subsequently named the road Mau Mau.