Embu miraa farmers demand more of Sh1b kitty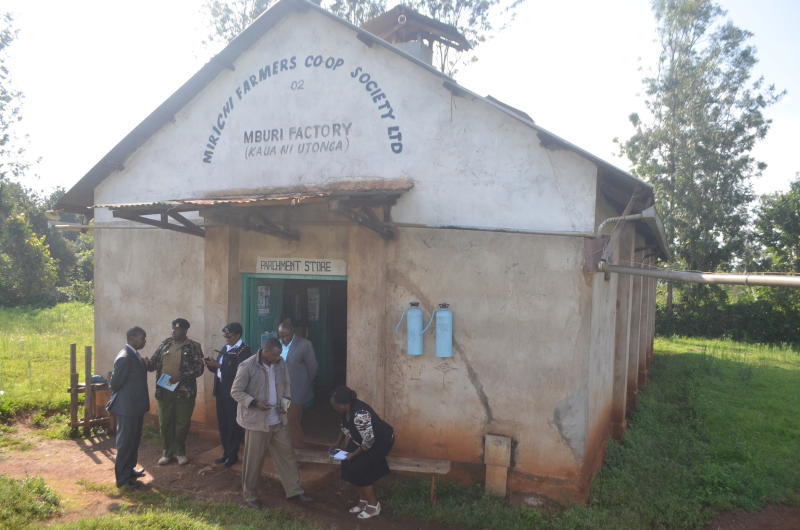 Sharing of the Sh1 billion miraa kitty among khat growing counties of Mt Kenya East region has elicited complaints from farmers in Embu County.
Embu miraa farmers say the Sh167 million the Implementation Committee allocated the county is below their expectations as they had agitated for at least a third of the kitty.
Meru had the lion's share of Sh670 million, while Tharaka-Nithi was allocated Sh42 million. The rest of the money will cover the secretariat's administrative expenses.
Mbeerembu Miraa Farmers Co-operative Union Chairman Silas Ngerenwa, Mavuria MCA Ngari Mbaka and his Kiambere counterpart Lenny Mwaniki said the money was unfairly shared out in favour of Meru miraa farmers.
Ngeranwa said whereas Meru has five constituencies that grow miraa, Embu has four and there is no rationale of the wide gap between the amounts the two regions received.
Leaders' silence
"When this money is divided among four Embu constituencies, it is insufficient to construct major dams that could support irrigation of miraa. We had expected at a least a third of the money which would have allowed installation of infrastructure such as earth dams and miraa markets," he said.
Ngeranwa said he was also perturbed by the silence of elected leaders in the county who should have by now joined the agitation to demand for a revision of the sharing model.
Separately, MCA Mbaka said Embu should have received the largest share to uplift miraa farming to be at par with Meru to boost the country's economic growth.
He said Meru miraa farming was already advanced hence a bigger share would not have as much impact as it would in Embu.
"We find the sharing model unfair. We should have received a larger share to support irrigation farming," he said.
Mwaniki said whereas the Embu's share is below expectations, they would still accept and use it prudently to develop miraa farming and marketing.
State orders study on soapstone
Cabinet Secretary for Petroleum and Mining, John Munyes said on Thursday that the feasibility study will start within the next four months.