Water companies slam 'strangers' appointed to chair board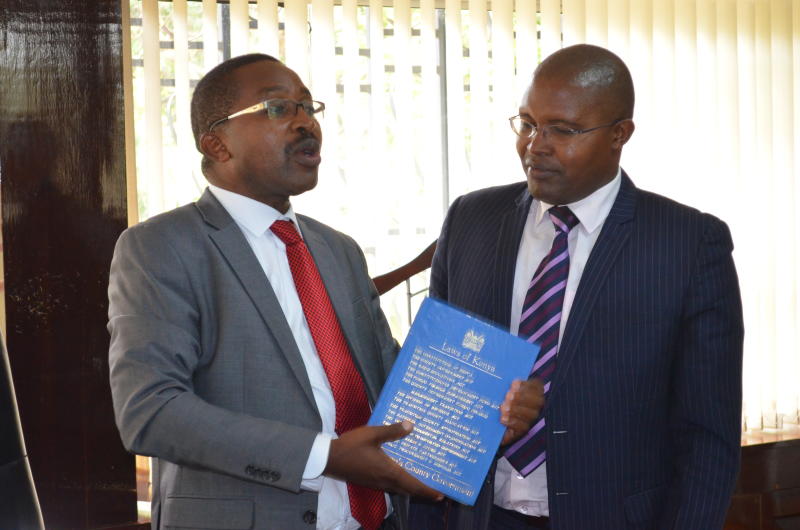 The heads of three water companies who were kicked out by Governor Mwangi wa Iria have vowed to stay put.
In a statement, Gatanga Community Water Trust Chairman Joseph Kibe and his colleagues, Frasiah Kamau (Kahuti Water and Sanitation Company) and Washington Mwangi (Gatamathi Water and Sanitation Company) said Mr Iria's actions were illegal.
"The purportedly appointed chairpersons of the water companies should note that they are strangers to the companies and any intrusion will not be allowed," the three said yesterday.
The governor had published the names of Samuel Macharia, Peter Mbugua and Robinson Chege to head Gatamathi, Gatanga and Kahuti water firms respectively as he seeks to assert control over their operations.
Ignorance
The chairmen accused Iria of ignoring the fact that they had been appointed to run the water firms by stakeholders.
The governor, they said, had not involved the public when he picked their replacements, adding that he was contravening the Constitution and the Water Act 2016.
"It is the directors that elect the chairpersons, therefore the gazettement of new chairpersons by the county government is illegal and against the Water Services Regulatory Board (Wasreb) guidelines on good corporate governance," read the statement.
They accused the county government of taking residents hostage by discouraging the national government from developing water infrastructure.
"The stakeholders ought to be consulted and engaged when decisions on the governance of water companies is being negotiated. It is unfortunate that the requirement has been flagrantly ignored."