Nyeri MCAs' attempt to pull out of assemblies forum thwarted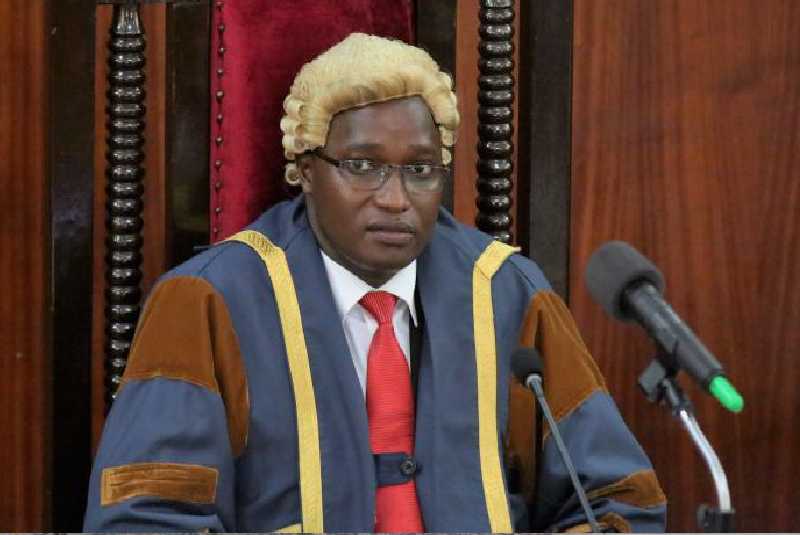 A bid by some members of the county assembly to remove their representative in the County Assemblies Forum has failed.
A group of 25 MCAs signed a letter to recall Eric Mwangi from the organisation, claiming he was not elected by members, but was appointed by Speaker John Kaguchia.
The members also claimed Mr Mwangi had used his position as secretary general at the County Assemblies Forum (CAF) to plant seeds of discord in the assembly.
Nyeri MCAs had asked for a recall of Mwangi and threatened that the assembly would withdraw from CAF if he was not removed.
CAF Chairman Johnson Osoi, who is the also Kajiado assembly speaker, through a letter to the Nyeri assembly, confirmed that the forum had received the request from the MCAs.
"The office is in receipt of a letter signed by 25 members communicating the intent to recall Mr Mwangi as one of the representatives in the CAF governing council," the letter noted.
CAF constitution
However, the letter explained that the CAF constitution allowed members of the governing council to be elected, nominated or appointed.
"The letter that notifies CAF of the intent to recall Hon Eric Mwangi does not comply with article 7 of the CAF constitution. We therefore are unable to act on it," Mr Osoi said.
Mwangi dismissed the allegations as political and misguided, claiming that most of the members signed for his recall blindly.
"I have spoken to some of my colleagues and they said they were misguided and coerced on the matter," he said.
He explained that his position also represents the Mt Kenya Cluster of Assemblies and therefore all concerned county assemblies should have been consulted.
Another group of MCAs has withdrawn the support for the recall of Mwangi, stating they were not consulted.