Nyongo gets Kisumu County development updates via Skype as he recovers abroad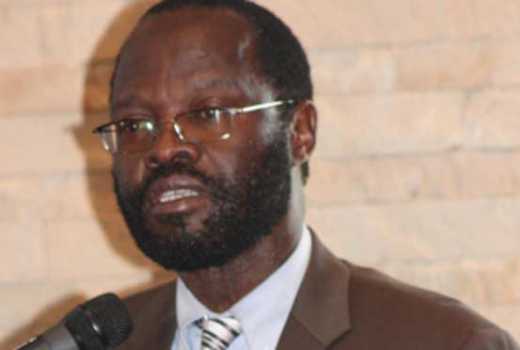 KISUMU KENYA: Kisumu governor Anyang' Nyongo has now gone full digital in running the county from abroad as he recovers from a hip surgery in the United States of America.
The governor has adopted the use of teleconferencing as well as an intensive use of social media platforms to ensure that his cabinet is doing everything according to plan.
On Tuesday evening, the governor held a meeting with members of his Executive Committee through a first teleconferencing during which they briefed him on the status of development in the county during his absence.
The Standard established that the move was set to ensure that the recent spate of attacks that politicians have launched against his officers does not infiltrate into service delivery from the various sectors.
The teleconferencing took about two hours as the governor also gave instructions to his cabinet on the activities they should kick start.
Although the county secretary Olang'o Onudi did not divulge the discussions the governor had with his cabinet but promised to issue a statement next Monday, sources who attended the briefing said that the meeting involved all members of the cabinet.
Also present was the deputy governor Mathew Owili who has been on the receiving end of attacks from critics who have accused him of mismanaging the county in Nyongo's absence.
A chief executive committee member said that the governor also gave them an update of his recovery and asked for an update of how the various departments were progressing.
"The briefing was important because the governor needs to be updated that the county is running smoothly even in his absence," said the CEC.
The committee member noted that the move was a sign that the governor had the interests of Kisumu in his heart as he recovers from the surgery he underwent recently.
"There is also an active whatsapp group that we use also to update the governor and also get briefings," said the source.
The move comes at a time when wrangles and accusations have continued to dog the county government with a number of leaders launching attacks against Nyongo's cronies.
To fight drought, involve communities
According to the latest information from the Meteorological Department, rainfall will be poorly distributed in April, May and June, and this will have a serious impact on agriculture