Apprenticeships and internships key to tackling unemployment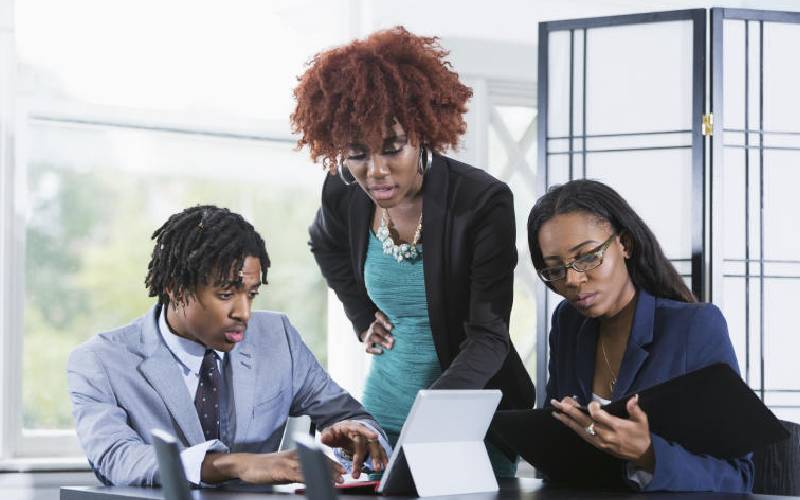 Research has shown that there exists a relationship between work readiness and employment. Work readiness programmes entail the bridging of the gap between theory and practice by providing foundational skills necessary for an individual for the job market. The programmes are meant to solve the challenge of non-work readiness and unpreparedness for the labour market.
Work readiness reduces chances of unemployment among the youths. In most countries, work readiness is in form of internship and apprenticeship, and is necessary for university graduates, tertiary colleges and vocational training centres who are ready to enter in the world of work.
Some private and public organisations and counties have solved the problem of work unpreparedness by providing internship and apprenticeship opportunities to the young graduates to practice in order to orient themselves to the world of work.
Every year universities, tertiary colleges and vocational training centres release graduates to the labour market. The numbers released continue to swell. Consequently, a new cohort of interns and apprentices are taken by various organisations for a period ranging from three months to a year to practice and to orient themselves to the tasks of the future job market.
Cumulatively, a large number of graduate interns is released every year after going through the internship and apprenticeship programme in Kenya. This leads to an increased demand for job opportunities that are not readily available.
Holding all other factors constant, an employer would wish to retain the graduate intern or the apprentice after the internship or practicum is over, but due to the economic situation, the limited job market opportunities and openings continue to be low against the ever-increasing youth population.
So what is the way forward? Although a certain percentage of the graduates who participate in internship and apprenticeship programmes are employed, majority are left out. This leaves the young men and women with a feeling of despair as they had high dreams of acquiring a job upon completion of the work-readiness programme.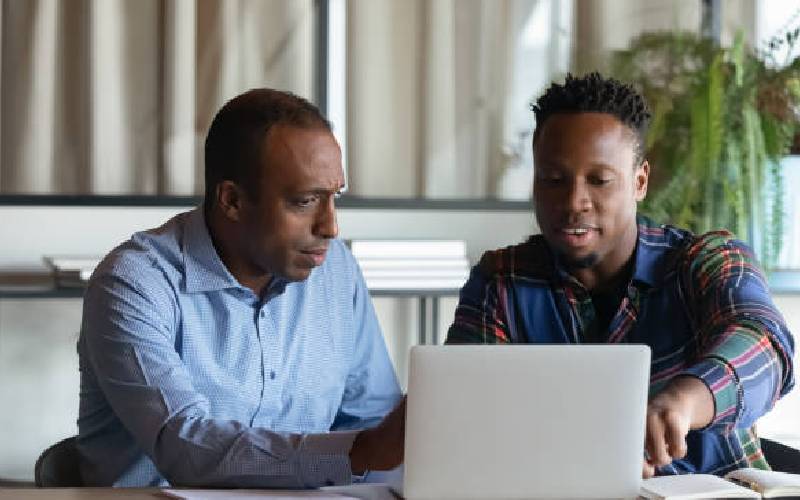 Recent preliminary findings of a study conducted by Kenyatta University Women's Economic empowerment Hub that sought to establish the impact of Apprenticeship, Internship and Mentorship (AIM) Programmes on Employment of Young Women shows that there exists a positive relationship between internship and apprenticeship, and employment.
The unemployment rate was lower for those who had gone through apprenticeship (19 per cent) compared to those who had gone through internship (45 per cent) and mentorship (40 per cent) programmes.
Further, for the females who had participated in the AIM's programme, 81 per cent of those who had a degree were employed while only 50 per cent of those who had secondary school education or diploma were employed.
For males who had participated in the programme, 67 per cent of those who had secondary school education were employed compared to 50 per cent who had diploma or degree level of education. However, gender and marital status were found not to have significant effects on employment status.
Despite the fact that many successful men and women who went through the programmes acknowledged that they were an eye-opener to their careers and gained valuable skills and knowledge on the job training that helped them open their new horizons on career path, this was not the case for most of the participants in the KU-WEE Hub's study since most had not secured employment and those who had were still earning low wages that were not commensurate with their skills. Thus, youth unemployment continues to be rampant and limits full exploitation of the young men and women's potential and abilities to participate fully in the economy.
Although the government spends billions of shillings to educate youths in this country, the return on this investment is considerably low due to the high unemployment levels. As the country continues to implement the skill-intensive competency-based curriculum, the government needs to bridge the gap between access to work readiness programmes and available job opportunities.
We should consider building the capacity of graduates on entrepreneurial skills early at their primary level so that they can develop innovative and creative entrepreneurial minds. They also need time to be mentored, nurtured and to observe workable and successful business ideas that their mentors have.
Further, a clear transparent national online and physical information desk indicating the existing job opportunities and skills needed may be established to give them hope and raise their awareness on the existence of such opportunities. Currently, there are disparities to access to such information between youths in rural and urban centres.