Kalembe Ndile's heart was in the village where he was loved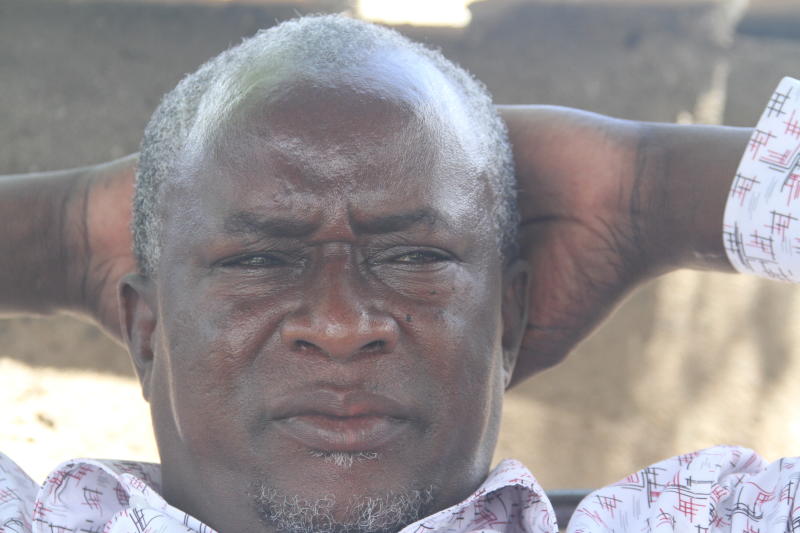 I initially met Kalembe Ndile while as a budding features writer with The Standard in the 1990s.
He was fighting for the settlement of squatters at Masongaleni settlement scheme in Kibwezi. The squatters had been driven from Cyullu Hills in the 1970s to create a game reserve and while some had been settled in Masongaleni, others were living in squalor on the roadside in Makindu.
They had no food, no water and goats would not envy the roofs over their heads. Their clothes were tattered and they slept on the earthen floor or on hard back-breaking makeshift beds. The authorities had abandoned them and Kalembe seemed the only person they could turn to. Kalembe who was fighting for their settlement at Kiboko settlement schemes, had invited journalists to witness the hardships the squatters were undergoing.
Kalembe would rise from activist to county councilor and later chairman of Makueni County Council before being elected Kibwezi MP in 2002. We kept in touch and I interviewed him several times at his Kibwezi and Syokimau homes. In a positive way, he remained the 'villager in the city' and throughout his political life, he was extremely comical and fearless, always telling truth to power.
To discard the villager in him, he rented a posh apartment on Ngong road. But I remember how in one of our trips to see how the Masongaleni squatters were settling, he ferried a live goat from Makindu to Ngong road in his Prado. Six months later, he was shooed away by the landlady for parking a tipper lorry on the compound.
So Kalembe moved to the friendly and down to earth Mlolongo in Mavoko where he rented a house at the shopping centre. He later bought his house in Syokimau.
When we visited the former MP in 2009, we found him 'in his league', running a bar at his Quorridor Inn Hotel. He narrated how during the weekends he would be at the bar up to the wee hours and sometimes stayed until morning. Kalembe was also a dare-devil driver who overtook vehicles including huge trucks on either side of the road at breakneck speeds. All this time, he would be answering his phones with one hand while steering and shifting gears with the other.
He counted the Kiboko C settlement scheme as his 'baby' and one of his achievements as Kibwezi MP in the ninth parliament. He also pointed to his fight for squatters to get land.
Son of squatter, rest in abundance.