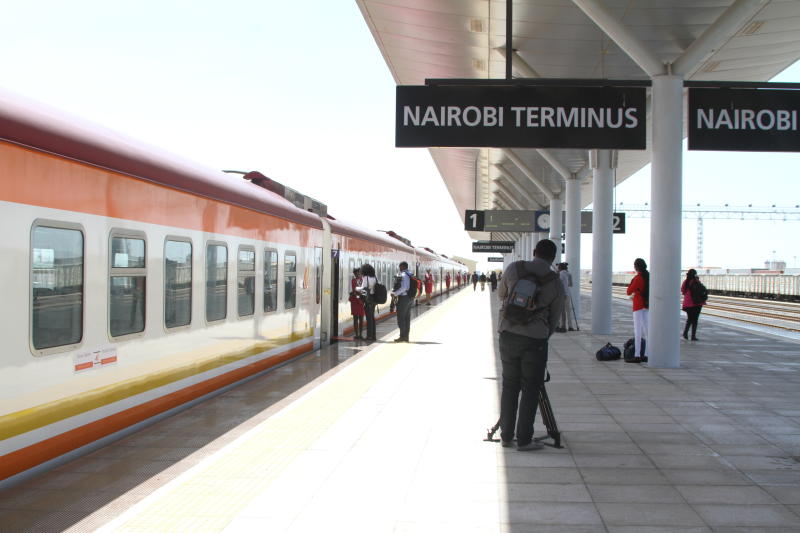 Toronto is a beautiful Canadian city by Lake Ontario.
I had the privilege of living there for six weeks in the fall of 2014, leaving just before winter set in.
Beyond the city, I ventured to its suburbs like Mississauga and visited Vancouver Island and Halifax in Nova Scotia.
The first thing I noted was a seamlessly integrated transport network.
Better put, if you bought an underground train (subway) ticket and the later part of your journey needed a tram or bus, you could use the same ticket.
Read More
It is a simple idea but operationally very efficient if you factor in the millions of travellers in the city.
I also noted how airports, rail stations, and bus stations are designed to feed into each other. This is common in developed countries.
Could this be the integration that the Kenya Transport and Logistics Network (KTLN) hopes to achieve?
The network brings together Kenya Ports Authority (KPA), Kenya Railways Corporation (KRC) and Kenya Pipeline Company (KPC) under the coordination of the Industrial and Commercial Development Corporation (ICDC).
Our transport network - rail, roads, ports and airports - is too disjointed.
The closest we have got to achieving integration is locating the Railways matatu terminus next to the rail terminus. Locating the Standard Gauge Railway (SGR) terminus near the airport makes logistic sense.
All means of transport should complement each other. Everything should be seamless as is the case with the Internet.
For instance, when you send your email to say China or Ecuador, you just hit the send button. What happens in between is not your problem.
Can this be applied to the logistics and transport sectors? Once you want to move from point A to B or move goods through the same points, all you need is the start and the end points.
Sounds easy, right? Just try using public transport from Westlands to Industrial Area. You will be dropped near the fire station then walk through the crowded city looking for a terminus to the Industrial Area. But if all matatus, rail or even canals converge at the same point, it would save us a lot of time.
Incidentally, the former Kenya Bus Service (KBS), which later came to be known as Stagecoach, had this seamless network where certain buses would take you across the city, say from Dandora to Kawangware without alighting.
Actualising the vision of KTLN beyond the Kenya gazette is the hard part.
We may need to build new roads, new rails or shift some matatus termini. But it might not be that expensive. Just use data.
Using our cell phones, it's possible to identify where we originate and end our journeys.
How many Kenyans cross the city and from where? We can do the same for the goods. Beyond Mombasa to Nairobi, where do the rest of the goods go and in what quantity?
By integrating air, rail and road networks as well as fuel, we could reduce the time taken to move people and their goods from raw materials to finished goods. We could also remove the bottlenecks along the supply chains.
This would, in turn, translate into more efficiency and cheaper goods, making our exports competitive.
"Empire builders" will fight this new thinking as it would gnaw on their profits.
We should go farther and expand the networks to the rest of East Africa and eventually the rest of the continent before moving to the rest of the world.
Remember the Great North Road - Lamu Port-South Sudan-Ethiopia-Transport (Lapsset)?
We need to study the Chinese One Belt Initiative of which SGR is part of.
Logistics will remain the nervous system of an economy. You get more value from synergy than mere competition.
This newly gazetted entity, it's hoped, will make transportation of both goods and services easier. Patrick Vallance, the UK chief scientific adviser (do we have such a post in Kenya?), rightly notes: "Transport is critical for the economy.
It creates growth opportunities, generates jobs, and facilitates trade and realises economies of scale."
KLTN is long overdue. If well managed, we expect to see a fall in transport costs, making Kenya a more competitive economy. We need to do more with our rails, ports and airports.
Why was the latter not incorporated into the new entity? We must factor in Covid-19 disruption, shared economy, new technologies and our behaviour as we implement the new network.
Finally, why can't Kenyans take a ship or ferry from Mombasa to Malindi or Lamu, yet dhows have plied that route for thousands of years?
And why do we have a speed limit of 80kph for buses and trucks despite all the advances in technology and road networks?
- The writer is an associate professor at the University of Nairobi