KPA to pay fishermen Sh1.76b over Lamu Port project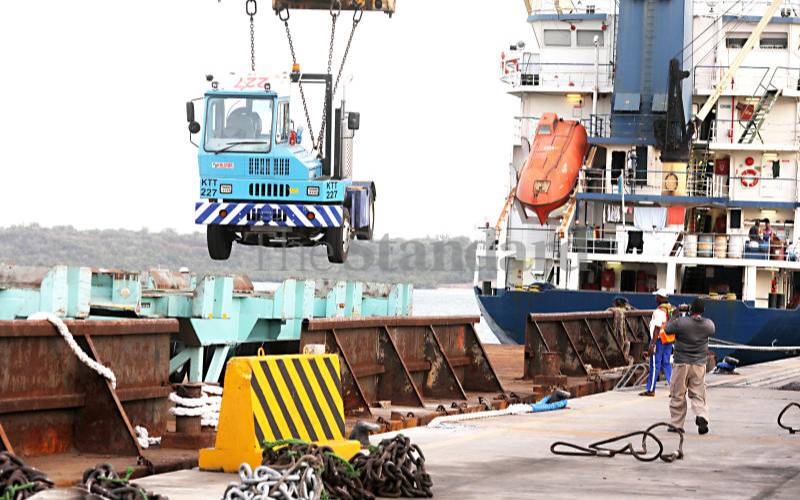 The process to compensate fishermen affected by the construction of the Lamu Port Sh1.76 billion has kicked off in earnest after a long wait.
Hundreds of fishermen will soon start receiving the money set aside for their compensation once the exercise is complete.
Monday, a multi-agency team led by the Kenya Ports Authority (KPA) held the first consultative meeting at the Lamu County Commissioner's office in Mokowe and resolved to speed up the compensation.
This emerged even as KPA raced against time to clear with the 4,734 fishermen before operationalising Lamu Port by June 15.
But according to the reports on the ground, the number of fishermen seeking compensation could have shot up to 6,000.
The fishermen have been demanding compensation for lost fishing grounds during the construction of the first three berths as well as dredging works.
Already, an assortment of cargo handling equipment has been transferred from the Mombasa Port to be used to operate Lamu Port.
In a telephone interview with The Standard on Monday, KPA Head of Corporate Affairs, Mr Benard Osero, said that they have initiated dialogue with the fisherfolk stakeholders through the various Beach Management Units (BMUs).
He said this was in a bid to get the accurate list and data of the affected fishermen before moving on to validate it and sign agreements to start disbursing the funds.
According to Osero, KPA intended to clear up with the compensation of the fishermen who are the port's immediate stakeholders before opening of the new facility.
''We rolling out the entire programme and working closely with all the concerned parties to ensure that we leave no one out,'' Osero said.
Mr Somo Mbwana, chairman of the Lamu county BMU network, said they were happy with the Monday meeting.
"In 2016, we went to court to seek compensation after the project implementers took over the fishing ground. At that time we were 4,734. But in 2019, the number had shot up to 6,000," he said.
Mbwana noted that they moved to court together with Save Lamu and were awarded Sh1.76 billion.
He said they working closely with KPA and Lamu Port-Southern Sudan-Ethiopia Transport Corridor (Lapsset) to verify the list of affected fishermen before compensation.