Airtel Africa reports Sh44 billion net profit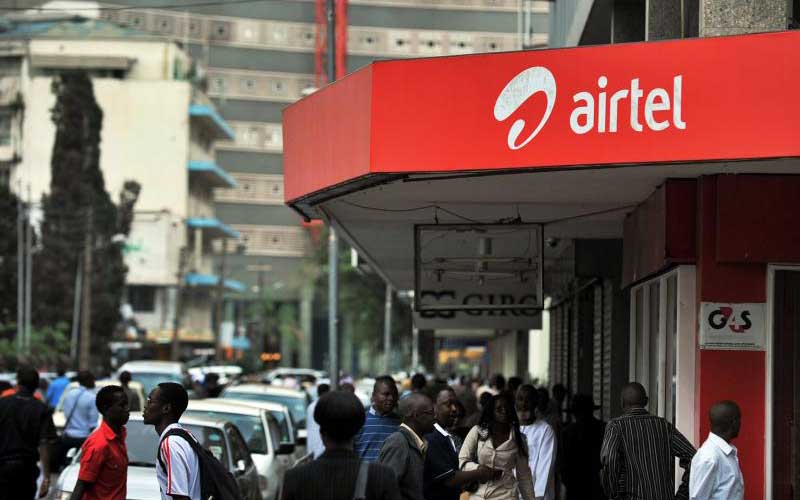 Airtel Africa's earnings grew on the back of a growing subscriber base in countries like Kenya although this was not adequate to lift its profit, which dropped by 4.4 per cent.
The firm reported a net profit Sh43.5 billion ($408 million) in the year to March 2020 for its business in Africa, a 4.4 per cent drop compared to Sh45.5 billion ($426 million).
The telecommunications firm, which is owned by India's Bharti Airtel, said a one-off tax item in Nigeria led to the decline, with revenues and profit before tax having posted growth, adding that it would have grown 17 per cent without the one-off item.
Its revenues grew by 11 per cent to Sh362 billion ($3.4 billion) in the year to March 2020, from Sh327 billion ($3.07 billion) in the previous financial year. Profit before tax went up 71.7 per cent to Sh63.8 billion ($598 million) in March 2020 from Sh37 billion ($348 million) over a similar period last year.
"Profit after tax was Sh43.5 billion ($408 million), down by 4.4 per cent due to a one-off deferred tax recognition in Nigeria in the year ended March 30, 2019 and a lower exceptional item gain in the current period. Post one-off tax benefit, profit after tax for the year increased by 17 per cent," said Airtel Africa when it published its financials for the period to March this year.
The telco noted that its performance in Kenya, as well as other East African markets, posted a marked improvement towards the end of the financial year, a pointer that its gain in market share is now paying off.
Regulatory charges
"Performance improved in fourth quarter of 2020 (ending March) largely as a result of an increase in voice and data customers in Tanzania, Uganda and Kenya," said the company.
Airtel Africa also segmented the performance into regions, with revenues for East Africa growing 9 per cent to Sh146 billion ($1.37 billion) as of March 2020 from Sh117 billion ($1.1 billion) last year. East Africa is made up of Kenya, Malawi, Rwanda, Tanzania, Uganda and Zambia.
The firm said the operating expenses were higher due to "investment in network expansion, higher marketing spends and increased regulatory charges in Kenya, Uganda and Rwanda."
The firm has been grappling with delays in approval of a planned merger with Telkom Kenya, which it set in motion in February last year after the two telcos signed an agreement.
The planned merger had received approval from the Competition Authority of Kenya but still requires approval from the Communications Authority of Kenya.