Gatundu farmers to know fate on 935-acre parcel of land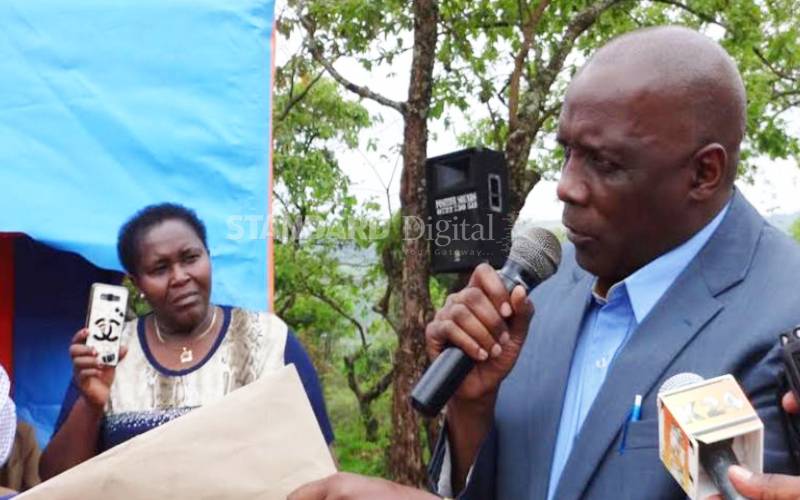 A group of more than 1,500 farmers from Gatundu will today know their fate in a case over a disputed 935-acre parcel of land in Makuyu.
Ng'enda New Farmers Society has been tussling over the piece of land in Murang'a County with Margaret Nyokabi Mbugua and her five children for the last two decades.
Nyokabi is the widow of Samuel Mbugua Kibathi, who was a renowned businessman and farmer. He died in October 2011.
The widow and her children have sued the society for intruding on the land they maintain is rightfully theirs.
Judgment on the matter was scheduled to be delivered on September 19, but it was postponed by Murang'a Environment and Land Court Judge Grace Kemei.
In their complaint, the family wants the court to declare that the land parcel comprising Makuyu/Kariaini Block 2/1556 and 1541, which gave rise to new titles, belongs to them.
In her testimony, Nyokabi said that she and her husband bought the land from the Kenya Planters Coffee Union (KPCU) in 1994 after the society failed to pay a Sh5 million loan it had been advanced by KPCU.
But the farmers maintain that they bought the land from white settlers in 1972. Society chairman Peter Ng'ang'a tabled the original title deed in court as proof of ownership.
In 2016, former National Land Commission chairman Muhammad Swazuri, said the society was the legitimate owner because it had provided all ownership documents.
But the family accused Swazuri of siding with the farmers and denied that they had refused to provide proof of ownership.