Departed Mastermind Tobacco boss mourned in region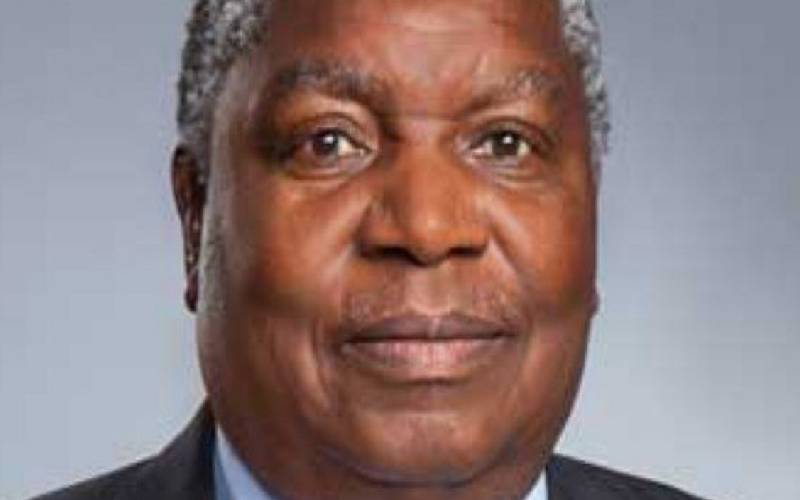 Wilfred Murungi, the Mastermind Tobacco Limited boss, died as he lived -- a recluse who made deliberate effort to stay in the shadows of his gigantic business empire.
Neither fame, money nor attention from the country's top tax agency could make him break what seemed to be a vow to keep off the limelight.
The tycoon credited with contributing immensely to development of Chogoria area in Tharaka Nithi and other regions, often carried out his acts of charity through representatives, never seeking fame.
Apart from his cigarettes company, Murungi was one of the founders of Key Microfinance Bank, credited with empowering small and medium sized enterprises in Meru, Nairobi and other parts of the country.
Former Head of Public Service and Secretary to the Cabinet Ambassador Francis Muthaura and current Key Microfinance Chairman Luke Kinoti were his business partners.
Murungi left a footprint in counties where he invested heavily and assisted locals. Tobacco farmers earned decent incomes from Mastermind Tobacco, but also from his magnanimity.
A memo from Mastermind Tobacco Limited directors and signed by Company Secretary RM Mutuma and dated June 6, announced the passing on of Murungi.
"It is with great sadness that we announce the passing on of our Chairman, MW Murungi on June 6, 2019. The Board requests that all staff respect the family's privacy in this difficult time. Further announcements will be made in due course," read the memo.
President Uhuru Kenyatta mourned the late Murungi, describing him as an industrious and vibrant entrepreneur who made a significant contribution to the manufacturing sector. In his condolences to the family, relatives and friends, President Kenyatta said the country had lost one of its most prominent business leaders.

"I am deeply saddened by the death of Mr Murungi. He was a man of great insight and unique leadership qualities. His commitment and determination were his strongest assets," the President said.
Njuri Ncheke Council of Elders Tharaka Nithi Chairman Jonathan Kangóri sent his condolences to the family, saying Murungi had left an enviable legacy.
Traders at Magutuni market and surrounding villages knew him as a man of means, and one who had their best interests at heart. Mr Kangóri who hails from Ganga ward, neighbouring Murungi's Mwimbi ward, was full of praise for him.
"He was putting murram on the 20km Keeria-Magutuni-Kathwana road at his own cost. Though the road passes his Magutuni home it benefits people on the 20km stretch. We are happy for what he had done though we are sad to learn he passed on before the project was complete," Kangóri told the Sunday Standard.
Local tobacco farmers who supplied leaves to Mastermind gained purchasing power and were able to educate their children.
Barley and wheat
Murungi owned the biggest and most noticeable commercial building at Magutuni market, but had invested heavily in Ngusishi area in Meru, where he had hundreds of acres under barley and wheat.
Supermatch, a cigarette brand launched in 1989, became the flagship product for his company and is perhaps the one that brought his company to the attention of the Kenya Revenue Authority (KRA). The cigarette grew in popularity and in a short span, buoyed by impressive sales, Mastermind became a powerhouse.
Simon Kobia, his neighbour at Buuri West, said though Murungi was a highly "private" person, he never shirked responsibility.
"Murungi was extremely private. He was mostly based in Nairobi but always sent his representative to our community meetings. He was a member of our electricity project and played a major role," said Kobia.
"He was generous and liked to delegate duties."
Students at Kiurani Secondary School where Murungi was board chairman referred to him as 'Dad' as he helped in infrastructure and other projects, enabling the school to post good results in national examinations.
He had employed a big number of youth from his home area, and his company is said to be paying Sh400 million in salaries and wages.
He supported the Kirumi-Kiamujari water project serving mainly Ganga Ward. According to Mastermind Tobacco website, they have presence in eight African countries, and it is involved in growing of tobacco, manufacturing and cigarette marketing.