Government to acquire tuna fishing vessels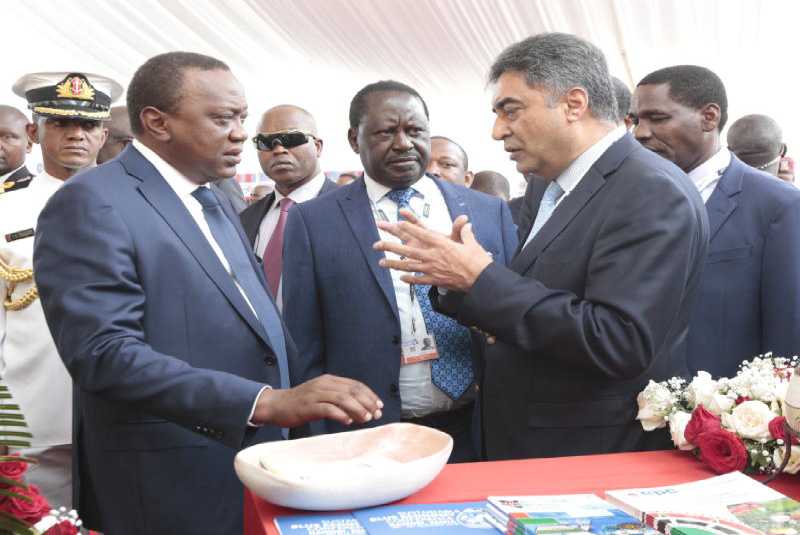 Kenya has stepped up measures to increase production of tuna fish along its Indian Ocean coast.
The country is looking to raise exports of the sea fish that it mostly sells in European markets.
Agriculture Cabinet Secretary Mwangi Kiunjuri said the country had recently submitted a fishing fleet development plan to the Indian Ocean Tuna Commission (IOTC).
He said the country would soon flag off vessels that would enable Kenyans to harvest the fish species from its Exclusive Economic Zone (EEZ), which stretches 200 nautical miles.
Fishing vessels
Speaking at the ongoing Blue Economy Conference, the CS said within the Indian Ocean fisheries management framework under the IOTC, Kenya was allocated a fishing capacity of 72 deep sea fishing vessels.
Over the past two years, Kenyan fishing industry has been shrinking in value even as more imports hit the country's market.
Kenya, which is hosting a global conference on water resources, saw fish value to the economy decline from 0.7 per cent in 2014 to 0.4 per cent last year.
State data from the Kenya National Bureau of Statistics also show that value of fishing and aquaculture dipped from Sh40 billion in 2015 to Sh36 billion last year.
President Kenyatta has been previously quoted saying that of the global tuna catch of 4.35 million metric tonnes annually, 25 per cent is fished off Kenya's coast.
Kiunjuri added that the Government was also promoting the private sector to develop domestic fishing fleet aimed at tuna fishing and was also facilitating their licensing.
"The Government is promoting the private sector to develop the domestic fishing fleet targeting tuna and tuna-like fishery by allocating the fishing access rights, facilitating joint venture and licensing," he said.
He said tuna fish would help sustain local demand and also provide raw materials for manufacturing and fish processing industries.
Kiunjuri said that, together with the recently operationalised Liwatoni Fishing Complex that handles landed fish, the Government's efforts are aimed at creating employment and wealth generation.
He said to achieve the blue economy objective, fisheries investments were crucial.
"To actualise the objective of the blue economy through the fisheries component, it requires deliberate, sustained and visible investment on development of sea going capacity, post-harvest handling infrastructure and management technology for its success," he said.
He said the country was focused on revitalising the blue economy, particularly through utilisation of Kenya's EEZ.
"This will be through operationalisation of the Kenya Fisheries Advisory Council, developing Kenya National Fishing fleet, strengthening of monitoring, control and surveillance systems to provide efficient and effective fisheries governance, developing fisheries-related infrastructure like ice plants and construction of fish ports as envisaged in Mombasa, Kilifi and Kwale counties," he said.
He added the ministry was also strengthening and involving fisher communities through Beach Management Units in co-management of the fishing sector.
Kiunjuri was speaking at a side event dubbed 'The role of sustainable fisheries and aquaculture in ending hunger and securing food supply to promote good health and create wealth'.
He, however, warned that illegal fishing and other unsustainable marine habits were taking a toll on the world's oceans.
Unregulated fishing
"Unfortunately, anthropogenic activities including overexploitation, illegal unreported and unregulated fishing, destructive fishing, as well as unsustainable aquaculture practices, marine pollution, habitat destruction, introduction of alien species, climate change and ocean acidification are taking a toll on the world's oceans and seas," he said.
He said Kenya was committed to facilitating sustainable management of the EEZ resources as well as supporting efforts towards sustainable management of marine resources in the high seas for the present and future generations.