CBK seeks answers about Karuturi saga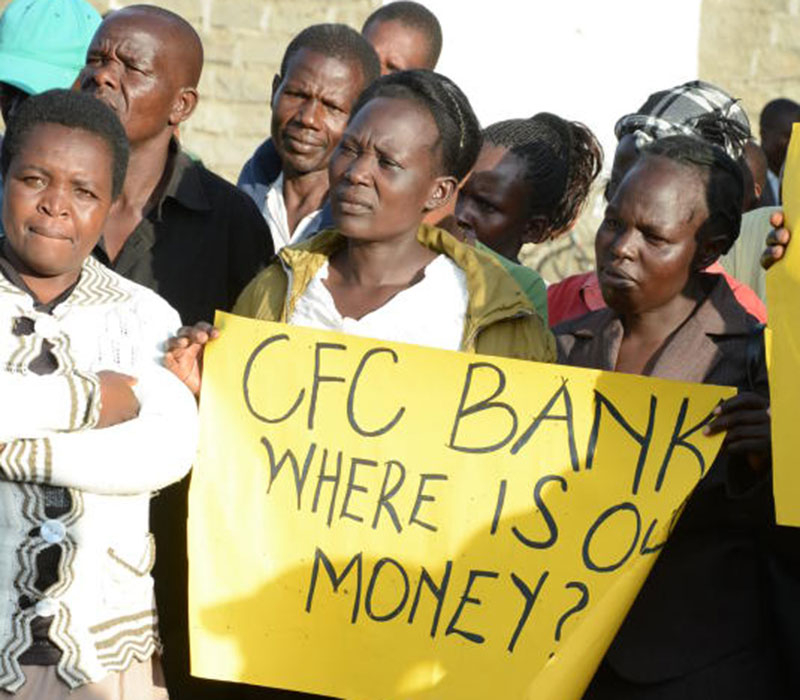 CFC Stanbic bank has been asked to explain a debt it is owed by struggling Naivasha-based Karuturi flower farm.
The Central Bank of Kenya (CBK) wants Stanbic to address the issue of the over 3,000 Karuturi workers who were laid off when the farm went under.
The workers petitioned CBK over the operations of Stanbic, which they said put the flower farm in receivership four years ago.
In a letter that is also addressed to the National Treasury, Ethics and Anti-corruption Commission and the Kenya Plantation and Agricultural Workers Union, the workers wanted the conduct of the bank and its receiver managers probed over alleged financial malpractices.
The workers said that in 2012, the bank offered the flower farm a loan that was to be disbursed in phases, but suddenly stopped it soon after the company went into receivership.
The letter signed by Allan Owaro on behalf of the more than 2,500 workers said the bank only advanced $4 million (Sh400 million) out of the $6 million (Sh600 million) that was agreed without giving any explanation.
"CFC took this cue to recall the loan and put the farm under receivership despite the company paying 10 per cent of the loan as a gesture of goodwill that they will repay the loan and to regain control of the farm," read the letter. Mr Owaro said the decision came after the receiver managers appointed by the bank reported losses for close to the two years they were in the company.
"In the meantime, the farms assets deteriorated, production numbers were lower than ever and the sales reported plummeted as well," he added.
Mr Owaro said Karuturi shareholders had approached the bank for a settlement before and even brought in investors who were willing to settle the loan, but the bank refused to engage them.
"This has resulted in the current situation and while the company has contested the claims in court, the bank has tried to steal a march by putting Karuturi's assets up for auction," said the workers.
Owaro noted that during the time of the receivership, the workers received late salary payments and were later rendered jobless without compensation.
Approval
"We request the Central Bank of Kenya to look into the operations of CFC Stanbic bank to enquire who approved this misadventure on their part spending $16 million to recover a loan of $4 million."
Two weeks ago, the workers invaded the farm and subdivided it for farming activities, saying they needed to fend for their families.
According to the worker's representative, Samson Auda, they had resolved to start tilling the farm. He said the farm closed shop a year ago when the receiver managers left, adding that most machines had been sold or stolen.
The CBK letter was signed by Bank Supervision Manager Reuben Chere.