Sh2b gas cylinders leaking, lobby says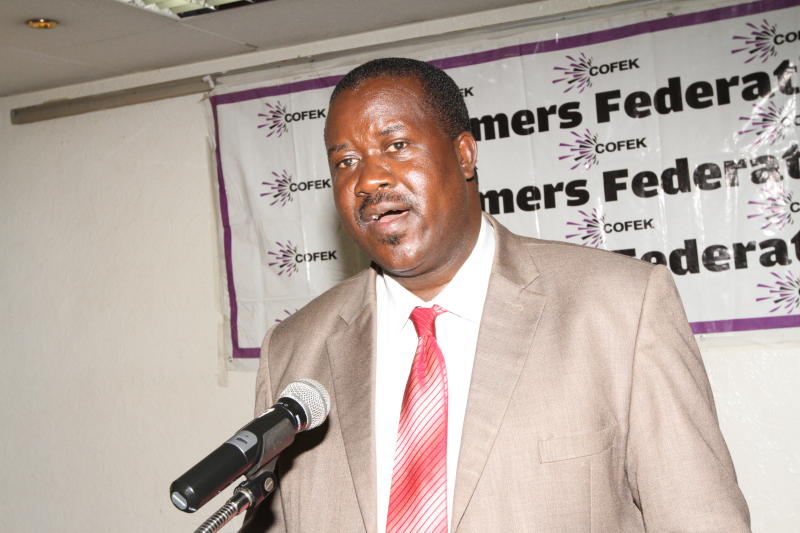 NAIROBI, KENYA: Gas cylinders worth Sh2 billion bought by Government are leaking, according to a consumer lobby group.
The Consumers Federation of Kenya told court the Government's ambitious programme to buy and supply 5 million subsidised gas cylinders to low- and middle-income households by end of 2019 was in jeopardy.
Cofek accused contracted companies of supplying leaking cylinders.
Through lawyer Boniface Akusula, the lobby group yesterday told court more than 60 per cent of gas cylinders supplied by Allied East Africa Ltd were faulty and substandard.
"The consortium contracted to supply the initial 300,000 gas cylinders provided faulty cylinders that were risky to consumers. Some of them have failed to meet the safety and quality standards, thereby putting the country at risk of losing billions of taxpayers' money," said Mr Akusula.
Public funds
Cofek is seeking orders stopping the National Oil Corporation of Kenya and the Ministry of Petroleum and Mining from using public funds to repair the defective cylinders already supplied by the company. They also want the corporation, the ministry, Allied East Africa Ltd and Surge Energy Ltd stopped from releasing any defective gas cylinders to the market until the dispute is determined.
The Government launched the plan in October 2016 and was meant to contain destruction of forests through reduction of the use of charcoal, firewood and kerosene.
According to the plan, the Government was to buy 5 million gas cylinders, fill them up and distribute them to low- and middle-income earners at a reduced cost of Sh2,000.
The Government then allocated Sh2 billion for the project and awarded the contract to a consortium led by Allied East Africa Ltd.
Cofek Chairman Stephen Mutoro (above), in his affidavit supporting the application, said 60 per cent of the gas cylinders supplied were rejected by the Kenya Bureau of Standards due to leakage and slow filing rate.
"The Government has refused to provide sufficient information to the public about the dangers of purchasing the gas cylinders," swore Mutoro.
How to make your own brand of flour
The good news is that flour milling doesn't have to be done on an industrial scale – you can run your own outfit on a much smaller scale using simple