Taxi-wars intensify after Taxify unveils Sh100 service to rival Uber Chap Chap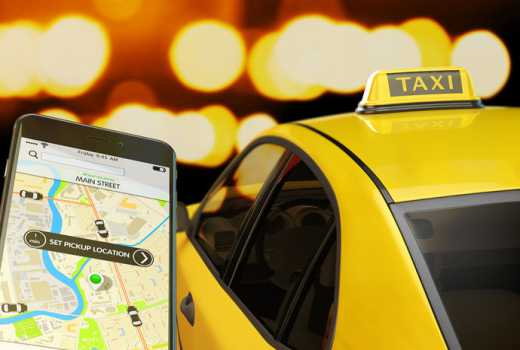 Competition between Uber and Taxify just got intense after Taxify unveiled a service that will see riders pay as little as Sh100.
Taxify added a new feature on Taxify app, Taxify GO, which will allow riders to pay a minimum of Sh100 as the Estonian ride-hailing company takes on Uber's uber Chap Chap whose minimum fare is Sh190.
Taxify GO, just as uber Chap Chap, rides on a fleet of small four-seater, fuel-efficient cars, as the battle shifts from price to efficiency.
Uber Chap Chap, the economy category of Uber, operates on Suzuki Alto 800, with a fuel consumption of 800 cc.
Besides Taxify GO, the European company also unveiled Taxify XL, a tailor-made category for larger groups. With a sitting capacity of six passengers, Taxify XL will see customers pay a minimum fare of Sh250 to move around Nairobi.
TaxifyGO will be priced at a Base Fare of Sh 75 with each kilometer attracting Sh22, Sh 3 per minute with Minimum Fare of Sh 100.
TaxifyXL option starts off at a base fare of Sh100, with each kilometer attracting Sh 40.00, Sh 4.00 per minute and minimum Fare of KES 250.00.
"These fares have been carefully set to strike a delicate balance between meeting the affordability needs of the customers and making business sense for Taxify drivers," said Taxify Head of Operations in Kenya, Chisom Anoke.
Competition among ride-hailing apps, particularly between Uber and Taxify, has mostly been waged on price. Other ride-sharing apps include Safaricom's Little Ride and Mondo Ride.
A price war has been detrimental to drivers whose earnings have been got smaller with every price decrease. Now it seems like that these companies have reached a point where they cannot reduce the prices further down. Instead, they are competing on non-price factors, including car efficiency and customer service.
Taxify said the move to refine its service to include vehicles with smaller engines was based on feedback they received from their customers.
Taxify, which has operations in Nairobi and Mombasa, noted that these vehicles consume less fuel, resulting in lower operational costs to drivers and therefore more affordable fares for riders. "This way we are able to accommodate both riders and drivers on the platform," said Anoke.
The company, which received financing from the world's largest ride-sharing company, Didi Chuxing, also has features that connect riders to tuk-tuk and boda-boda
Taxify said the move to bring these additional vehicle types on board was informed by the need to cater for a more diverse customer base which now includes groups who wish to use the larger capacity vehicles such as vans and multipurpose vehicles (MPVs).
"We have recognized that as our customer base expands, and they grow accustomed to using the ride-sharing service, people are now moving to a point where they want vehicles that can carry more than four passengers at a go,"said Chisom Anoke, Taxify Head of Operations in Kenya.