KBA report attributes sluggish performance to current political stalemate and credit crunch in the sector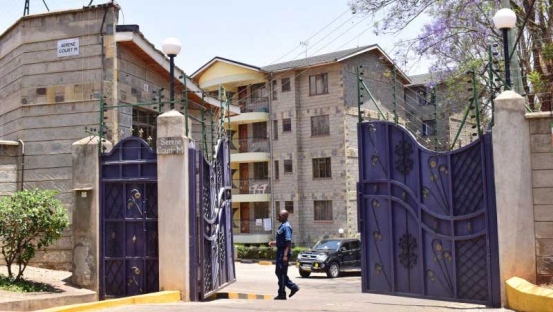 Unavailability of credit and the current political stalemate slowed down the real estate sector in the third quarter of this year, registering a 0.42 per cent growth.
This is compared to a 0.98 per cent growth recorded in the same period last year.
Kenya Bankers Association (KBA) in its latest Housing Price Index Report says players in the sector have adopted a wait-and-see attitude on the back of the growing uncertainty in the country's political landscape.
The situation, KBA says, has been worsened by a credit crunch in the wake of the rate cap law that has made banks more selective in extending credit.
"The trend on growth in house prices mirrors that of credit growth in the private sector. Credit is evidently integral in influencing the demand and supply dynamics in the housing market," says the report. The report further says with the slowdown in credit expansion, most Kenyans who rely on the credit market for home acquisition have had to put such plans on the back burner.
"On the demand side, potential home buyers could be holding back on decisions to invest in home ownership while on the supply side, investors in the real estate sector could also be in a wait-and-see mode," says the report.
According to the report, despite the credit crunch in the market, consumption patterns have not changed, with apartments accounting for 82.7 per cent of the total number of units sold in the third quarter of this year largely due to their affordability.
Maisonettes and bungalows, on the other hand, accounted for 10.7 and 6.6 per cent respectively. Apartments also recorded the highest increase in prices compared to bungalows across all the lower, upper and middle-class markets.
Cytonn Investments in its weekly analysis of the market for last week meanwhile, explained that the current trend can only be reversed if the Banking Amendment Act that effected a cap of 14 per cent on interest rates was revised.
Kenya has an annual shortage of 200,000 units every year, but the lending market can only allow for 30,000 mortgages.
Africa holds Sh123b airline revenues
The global airline industry has $1.2 billion (Sh123.6 billion) blocked in nine dollar-strapped African countries, the International Air Transport Association (IATA) said on Monday.