Government to distribute gas cylinders to poor families in a multi-billion deal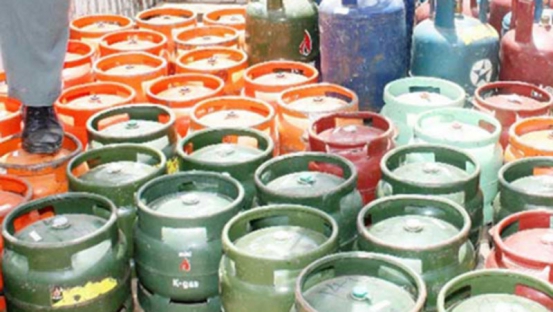 EMBU, KENYA: The Government has partnered with National Oil Company to distribute cooking gas cylinders to poor households across the country at subsidised price.
The project, dubbed Mwananchi Gas will see 4.3 million new cooking gas cylinders distributed to Kenyan households in the next three years.
Each gas cylinder will cost Sh2, 000 as opposed to the current cost of about Sh4, 000 and will be distributed through chiefs and their assistants in two months' time.
The project is estimated to cost Sh5.6 billion a year.
Embu County Commissioner Esther Maina revealed the project aims at increasing cooking gas penetration in the country from the current nine percent to 45 per cent.
Speaking after a sensitisation meeting for chiefs and their assistants in Embu town, Ms Maina said 37,000 gas cylinders will be distributed in Embu County.
"We will target mostly women and youth groups in the distribution. The project will also help in the reduction of mortality rates associated with household air pollution by 50 per cent and promote entrepreneurship in the country," she said.
Ms Maina said national government coordinators at the grassroots will help in identifying the needy in the society who should benefit from the project.
She said having cooking gas as the most preferred source of cooking energy in the rural areas will help in reducing deforestation, as residents move away from the use of firewood and charcoal in cooking.
Ms Maina said the company will put up a mini plant and distributors across all the 47 counties to ease the access to the cylinders.
The administrator warned the chiefs and their assistants not to use the program to benefit their cronies but only the earmarked beneficiaries.