2022: Year of hot elections, cool green energy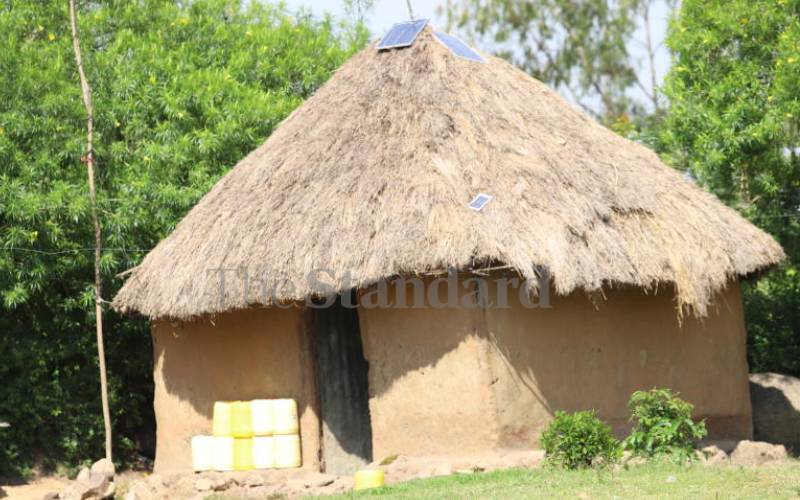 This is not just an election year, but one which the government has also earmarked for green energy in line with the world's focus on minimizing greenhouse gases emission.
Green energy, the kind generated by large-scale wind power and geothermal plants, creates no carbon emissions and has the lowest impact on the environment.
It is part of renewable energy with the major difference being that renewable energy like huge hydropower plants can have an environmental impact including effect on land and deforestation.
Kenya sources over 73 percent of its installed power generation capacity from renewable energy like hydro, according to the Energy and Petroleum Regulatory Authority (EPRA). But more Kenyans are turning to solar due to abundance of solar power and relatively high connectivity costs to the national grid.
Clean energy-from sources like biomass, geothermal, hydro, wind and solar, accounts for about 90 percent of electricity in use and Kenya now is on course to achieve the 100 percent access to clean cooking by 2028 and 100 percent use of clean energy by 2030.
In July 2019 Kenya unveiled a $775-million wind power plant, Africa's largest, aimed at reducing electricity costs and dependence on fossil fuels.
The sprawling wind farm of 365 turbines on the shores of Lake Turkana was designed to boost the nation's electricity supply by 13 percent, giving more Kenyans access at a lower cost.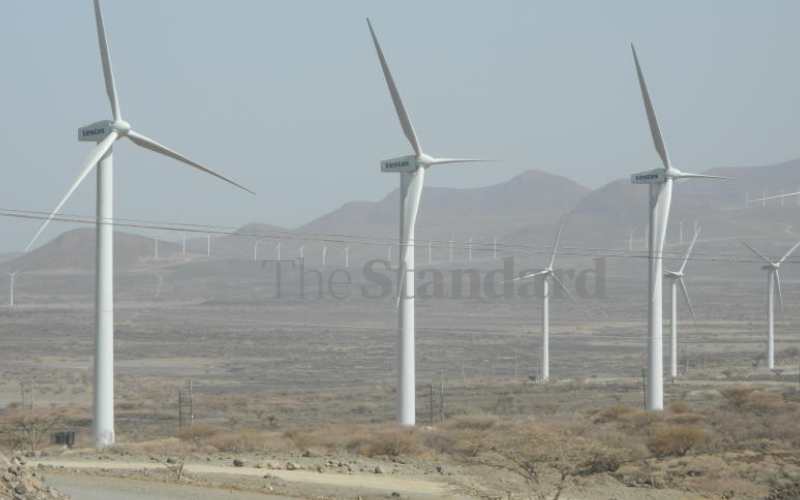 Kisumu County Director of Climate Change, Evans Gichana, says Kenya has made great strides in renewable energy and is one of the few African nations taking great strides towards clean power, "but one in four Kenyans - mostly in rural areas - do not have access to electricity and those with power face high costs and frequent blackouts due to unreliable supplies."
Statistics from Green Energy and Climate Change Department in Kisumu shows 71.8 percent of county population uses trees as a source of fuel with 49.6 percent using it for firewood, 22.2 percent for charcoal and 10 percent use solar energy.
Last year, President Uhuru Kenyatta told the COP26 Summit in Glasgow Scotland that Kenya has a plan to maintain low carbon emissions through transitioning to full use of clean energy by 2030.
Kenya's use of renewable energy accounts for 73 percent of the country's installed power generation capacity.
President Kenyatta reaffirmed Kenya's commitment to the below 1.5 degrees climate ambition and announced the country's endorsement of the proposed Glasgow decision on power and green hydrogen in the energy sector.
Rosemary Owigar, a climate change expert and lecturer at Maseno University said looking at the strategies for 2022, Kenya is on course but "we must ensure that we pragmatically transition to a world powered by renewable and clean energy solutions."
Kenya's total installed large hydropower capacity is 826.23 MW, Geothermal resources located within the Rift Valley with an estimated potential of between 7,000 MW to 10,000 MW spread over 14 prospective sites, according to EPRA.
Wind energy is endowed with favourable wind speeds with 73 percent of the country experiencing wind speeds at a hundred metres above ground level.
Solar energy, on the other hand, the radiant light and heat from the sun are harnessed using different forms of technologies like solar photovoltaic, solar thermal energy, solar heating and solar architecture.
Globally in 2021, electricity was greatly generated from solar panels, wind turbines and other renewable sources accelerating faster than ever, across the world.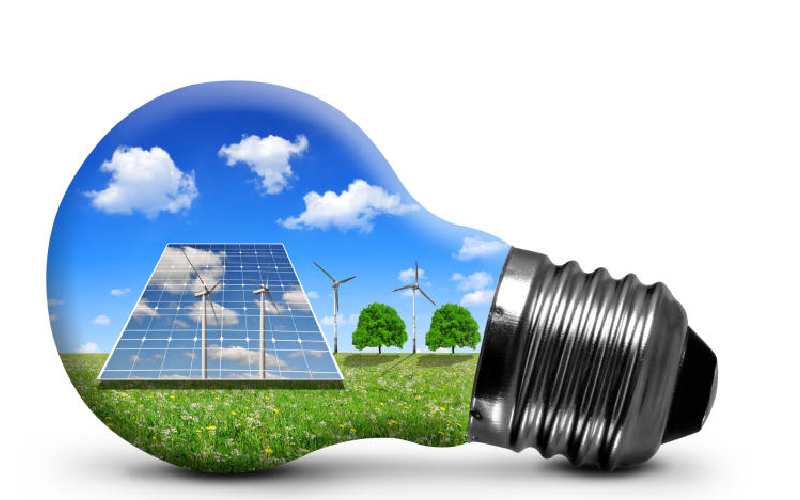 Bioenergy is widely produced with over 8000 biogas plants utilizing various raw materials including agricultural wastes, slaughterhouse waste, municipal wastes and Tidal Energy technology that draws on energy inherent in the orbital characteristics of the Earth-Moon system, and to a lesser extent in the Earth-sun system.
"We already have set the record and this year should be outstanding in the use of green energy to avert effects of climate change we are experiencing," Owigar said.
The latest findings from the International Renewable Energy Agency (Irena) show that 2021 set a new all-time record for the number of new global renewable energy installations.
In fact, current projections show that newly installed renewable energy capacity is set to reach almost 300 gigawatts this year – up from 260 in 2020, which set the record at the time.
Last year, more than 80 percent of all new electricity capacity was renewable, with solar and wind accounting for 91 percent of new renewables.
Projections show this year to the next five years the world will be at 95 percent of all new electricity capacity coming from renewable solutions.